Topic: Petersburg FL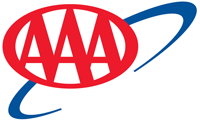 Tampa, FL – All signs point to higher gas prices. Gasoline demand is surging while inventories are beginning to slip. Meanwhile, refineries are getting rid of excess winter blend gasoline as they continue to push summer blend fuel into the market, which is more expensive to produce.
Today the national average for a gallon of regular unleaded gasoline is $2.32, an increase of 3 cents from last week, up a few fractions of a cent from one month ago, and 26 cents more than this time last year.
«Read the rest of this article»