Topic: Pocatello ID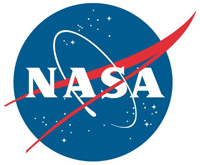 Mountain View, CA – NASA's BASALT project finds that science experts on this planet will be able to guide astronauts' scientific exploration on Mars while it's happening, despite a sometimes 40-minute round-trip lag in communications with Earth. But the devil's in the details – and there are a lot of them.
A scene that first played out on the Moon in 1972 happened again, years later, in Hawaii. While exploring the lunar surface, Apollo 17 astronaut and geologist Harrison Schmitt spotted some bright orange soil – an important clue about the Moon's volcanic history. You can hear the excitement in his voice in recordings, but mission control in Houston couldn't see what was so remarkable in the video beamed back to Earth.
«Read the rest of this article»
By Army Pfc. Christopher McKenna
3rd BCT, 101st Abn. Div. (AASLT), PAO
FOB SALERNO, Afghanistan (May 13th 2010) – Many Soldiers have received Bronze Stars and Army Commendation Medals, but relatively few know the pride that comes with adding the small metal "V" to the ribbon – a device that denotes the award was presented for acts of valor.
On May 12, 11 more Soldiers learned what it felt like to have their courage publicly recognized when they received awards with "V" Devices at a ceremony at Forward Operating Base Salerno, where U.S. Army Lt. Gen. David Rodriguez, commander for International Security Assistance Force Joint Command, was on hand to present awards.
«Read the rest of this article»