Topic: polictics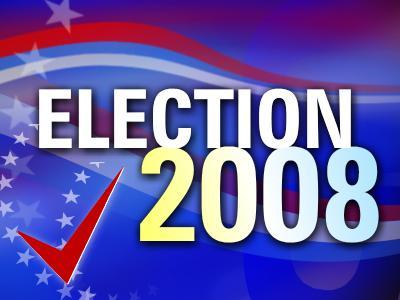 I googled the third debate dialogue to see if McCain really said:
Put soldiers in schools as teachers without requiring certification and Desert Storm was about protecting the oil.

Americans are innocent victims of greed and excess on Wall Street and as well as Washington, D.C.

Palin is a role model to women.

McCain rallies harbor few fringe peoples.
Here are McCain's statements:
1. McCain's solutions to education and why we had Desert Storm.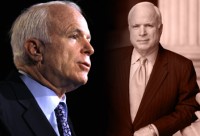 During the third debate, when asked about the state of education in the US, McCain had this, among other things, to say:
McCain: "We need to encourage programs such as Teach for America and Troops to Teachers where people, after having served in the military, can go right to teaching and not have to take these examinations or have the certification that  are are required in many states."
My Reaction (Incredulous) : Returning soldiers should go straight into teaching? «Read the rest of this article»
"Clarksville for Obama" joins in nation-wide social networking to grow the "Obama for Change" campaign.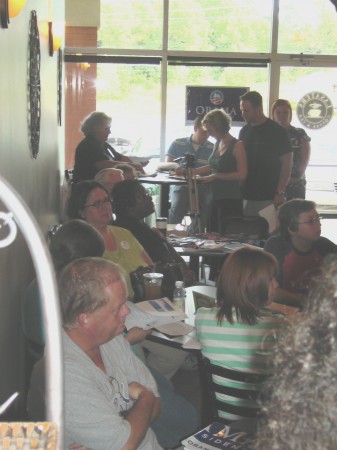 Saturday afternoon saw "Clarksville for Obama" execute their community event in participation with the nation-wide June 28th community event for the "Obama for President" campaign.
Senator Barack Obama's approach to presidential campaigning is predicated on having small citizen groups form within their own communities and build support bases from the community level up to the national organization through social networking.
Speaking for "Clarksville for Obama," Tyrone Taylor said:
"This grassroots organizing is at the heart of the Obama campaign. These small groups are being empowered to conduct and be responsible for the growth of this process."
This phenomenon was in evidence Saturday as some 50 people gathered and gave voice to their reasons for joining the "Obama for President" campaign. "Clarksville for Obama" utilized social networking tactics to contact friends, associates and potentially interested persons to invite them to attend the rally event. Emails, phone calls, text messaging, postings to MySpace and Facebook were all tactics employed to make contact and encourage people to come out. By the size of the crowd, they were quite successful in their efforts.
«Read the rest of this article»