Topic: Political Correctness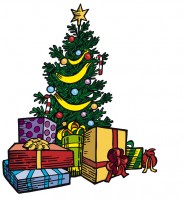 As an educated, southern, long haired, non-theist,liberal, you may be surprised that my rule of thumb is to greet folks with a Merry Christmas.  I decorate my Christmas tree with Christmas ornaments and send out Christmas cards, and struggle with outdoor Christmas lights.
Let's face it, the greeting "Merry Christmas" is a pretty sure bet in Clarksville.  However, the annual rhetoric about the war on Christmas is ruining what should be a good time. «Read the rest of this article»

Well lately it seems that what I post on the internet is not taken seriously or worst as the inane ramblings of a 20 year old male who has no college degree who therefore by logic knows nothing of the world around him regardless of how open his eyes are.
Truly astonishing.
Since when does a piece of paper say I know more than someone else? Congratulations. You have a piece of paper that says you paid money to learn something that could be learned for free. You may even be able to recall that information at any given time granted you went to class, paid attention, and passed with something more than a "C' average. I applaud your efforts and yet I understand that it is all needed to find the cheese.
You know what else is truly astonishing?
Freedom of Speech is fast becoming a joke amongst people, primarily those in authoritative positions, i.e. managers, politicians, religious leaders, etc.
We have been so caught up in the P.C. phenomenon that has swept through our television and other means of communication that we are now unable to express ourselves as we see fit in fear that we may offend someone or it may be deemed "socially unacceptable" or worse, "unprofessional."
I say psssh to P.C. «Read the rest of this article»