Topic: Political satire
Author's Disclaimer: This article is work of  fantasy. The names and descriptions of the children, parents, and school staff  involved are 100% fiction. The scenario is a pipe dream. The underlying message is one that you will have to interpret solely for yourself.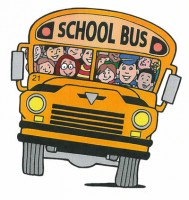 It's the fall of 2011. Teacher tenure had been postponed from three to five years with teacher observations increased to six per year for beginning teachers and four per year for those with tenure. Bargaining rights for teachers had been revoked. In many counties, school system contributions to teachers' health insurance was reduced to less than 10 per cent so that teacher's salaries no longer exceed the poverty level. Classroom size had increased to 45 or more. State standards tripled once again so that passing TCAP tests was next to impossible. Charter schools were taking a major portion of school support. Rich parents were sending their children to private schools. Over 75 per cent of Tennessee's teachers formerly in public schools have resigned or retired.
School boards are finding it impossible to recruit new teachers; public schools are in chaos. «Read the rest of this article»