Topic: Poodle
The Allergen All-Star Pet Awards Features the Top 11, including Labradors, Greyhounds, and Iguanas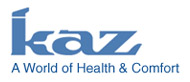 Southborough, MA – Dogs may be man's best friend, but household pets of all shapes, sizes and breeds can be an allergen nightmare for some families. The Allergen All-Star Pet Awards are here to help families concerned about allergens find the perfect companion.
The awards recognize the top 11 animals that produce lower allergen levels, which can often be found in pet dander, saliva and urine. The winners list was compiled by a team of independent researchers and scientists with Environmental Health & Engineering and is sponsored by the makers of the new Honeywell Doctor's Choice True HEPA Air Purifier. «Read the rest of this article»

Clarksville, TN – The dogs at Shannon's Doggy Daycare have wagged their way to a new location. The business, owned by Shannon Dowdy-Wall, has been in operation for three years.
"We're a family-owned operated business," said Wall. "We care for dogs at all times of the evening. We like to go the extra mile to make our customers happy."
«Read the rest of this article»