Topic: Poppy Drive

Clarksville, TN – On Thursday, January 19th, 2018, Clarksville Police Chief Al Ansley recognized three officers for their actions during emergency situations, presenting each with a Lifesaving Award. The Lifesaving award is given to officers whose direct actions saves or extends the life of another person.
The officers receiving the awards were Sgt Johnny Ferguson, Officer Michael Blackwell, and Officer Brandan Hendricks. The awards were present for the following actions.
«Read the rest of this article»

Clarksville, TN – On August 28th, 2012, around 6:00pm, Clarksville Police were called to Poppy Drive in reference to Child Abuse.
When Officer Erin Garcia conducted her investigation, she found an 11 year old female had been cooking grilled cheese sandwiches and accidentally burned one of them. The mother, Christina Reaves, got angry and hit the 11 year old repeatedly in the face.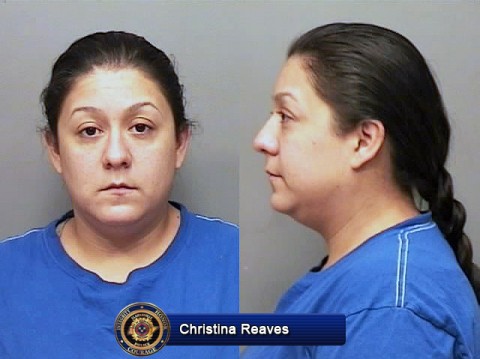 «Read the rest of this article»

Clarksville, TN – On May 15th around 10:15pm, Police responded to a Poppy Drive residence in reference to a home invasion which may have been drug-related.
A masked man, dressed in black, entered the residence and an exchange of gunfire took place between the homeowner and the masked man. One of the men, who was a guest (in his 20s) at the Poppy Drive residence, was hit during the exchange of gunfire. At that time, the masked man and the guest both fled the residence. «Read the rest of this article»