Topic: Popup Ads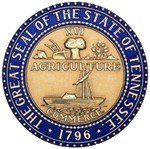 Nashville, TN – Tennessee State Representative Joe Pitts (D-Clarksville) wants to remind everyone that scam artists, especially during the holiday season, are playing the role of Scrooge and as the old saying goes, "if it sounds to good to be true, it probably is".
"Holidays bring concerns about scams. Exercise caution when approached because something that sounds too good to be true, probably is," Pitts said. «Read the rest of this article»
Remember back in the day when you got your gas card bill and it was buried amongst other stuff? There would be an envelope filled with inserts, coupons, promotions, and ads. You flipped through all that clutter and found the one small page that was your gas bill. That's all you were really interested in.
The electronic age has done away with that. Sort of. Perhaps. Well, not really. There are now all the banner ads and pop up ads primarily on publication websites as they try to find a new revenue stream. For the most part, there is not much we can do about those. «Read the rest of this article»