Topic: Pork Barbeque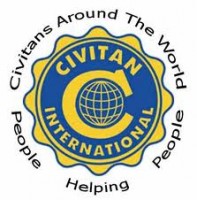 Cunningham, TN – The 106th annual Lone Oak Picnic begins tomorrow, July 26th, at 10:00am. In preparation for the event, Central Civitan Club members began cooking their pork barbeque Friday night at 6:00pm. In total, they are cooking 4 whole hogs and 30 shoulders. They will also cook around 200 chickens.
"We cook our barbeque the old fashion way on a pit," stated Charlie Davis. "It's really the only way to cook good barbeque." Charlie and his brother Billy Davis will be overseeing the cooking overnight. By 8:00am Saturday morning, the pork barbeque will be done and ready to pull.
«Read the rest of this article»
Clarksville, TN – The Cumberland Arts Centre Dinner Theatre's next production is "Southern Fried Funeral" with a heavy dose of veteran actors and a slew of newcomers to the stage.
"Southern Fried Funeral", written by Osbourne & Eppler, is set in the small Mississippi town of New Edinburgh.  The play's action takes place over several days in August during the funeral of Dewey Frye, who dropped dead in the middle of a joke to the Rotarians during their dinner meeting. His wife, Dorothy, is faced with dealing with funeral arrangements, the realities of widowhood and a crazy assemblage of family, both real and imagined.
«Read the rest of this article»