Topic: Port Royal State Historic Area
Clarksville, TN – Dunbar Cave State Natural Area has been a State Park since 1973. The cave and its surrounding 110 acres have considerable scenic, natural and historical significance. The entrance offered shelter to prehistoric Native Americans as far back as 10,000 years.
Dunbar Cave State Natural Area will present many nature programs this summer. There are programs for children and adults.
Some of the upcoming events include:Port Royal by Lantern, Walk at Port Royal, Trees of Port Royal, Trees of Dunbar Cave, Trail of Tears Walk and Trail Walk.
«Read the rest of this article»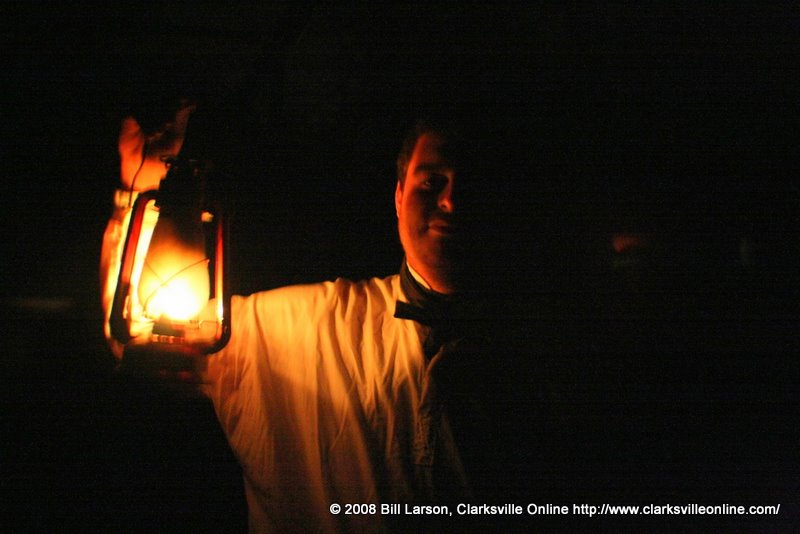 The Port Royal by Lantern tour will be cancelled for this evening due to rain. Please continue to check back for more upcoming events at the park or if you have any questions about park hours, school or group tours, please call the park office at 931-358-9696
Port Royal State Historic area will be holding their historical lantern tours this week. The tour last year was so successful, they are adding a second night! Tours start this Thursday, October 29th  6pm-9pm. If you cant make it on Thursday, then come by on Friday night October 30th 6-9pm. Port Royal by Lantern is a guided lantern tour through the historic Port Royal State Park.
Visitors will be taken back to the earliest days of Port Royal by hearing a first hand account by long hunter and settler John Montgomery. They will then continue on their journey through time by meeting various residents from the 1830's through the 1920's, all have their unique stories to tell. Afterwards there will be hot apple cider, and other refreshments, as well as a bonfire to huddle around and swap stories with present day locals! The event is free and open to the public. This is the perfect fall evening outing for the whole family.
«Read the rest of this article»