Topic: Possession of a Firearm
Clarksville Police Department

Clarksville, TN – On Wednesday, June 13th, 2018, Timothy Ogburn, 27 arrived in Clarksville after being extradited from Oak Grove, KY. Ogburn was arrested in Oak Grove, KY, May 23rd, for Felon in Possession of a Firearm. The Oak Grove charge was not related to Clarksville's homicide investigation.
When Ogburn arrived, he was served with indictments from June's grand jury for First Degree Murder-Premeditated and Possession of Weapon by a Convicted Felon. These charges stemmed from the homicide investigation into the shooting death of Julian Torres, 21, occurring May 19th, 2018 in the area of Bob Discount's Tobacco, 505 Providence Boulevard.
«Read the rest of this article»
Tennessee Highway Patrol Aviation guides trooper to location of fleeing armed thieves.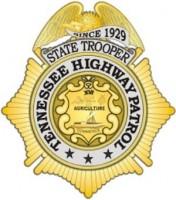 Nashville, TN – Tennessee Highway Patrol (THP) Aviation spots fleeing suspects who previously fled law enforcement, then guides state trooper to their location where two men were arrested for possession of a stolen Jeep, several firearms and electronics.
The THP Emergency Dispatch Center received a call from the Montgomery County Sheriff's Office stating that they had previously been in pursuit of a black Jeep containing stolen weapons that were possibly loaded. The last known location of the Jeep was near I-24 east, exit 11. Immediately, dispatch operators alerted THP ground and air troopers.
«Read the rest of this article»

Clarksville, TN – On November 7th, 2012, around 3:45pm, Clarksville Police Officer Nathan Lee responded to a 911 call at the 900 Block of Riverside Drive when a woman recognized a man with warrants from a photo disseminated by the media.
When Officer Lee arrived, he immediately recognized the man as Michael Eli Gray, who was alleged to have been involved in an incident which occurred at 145 Tandy Drive.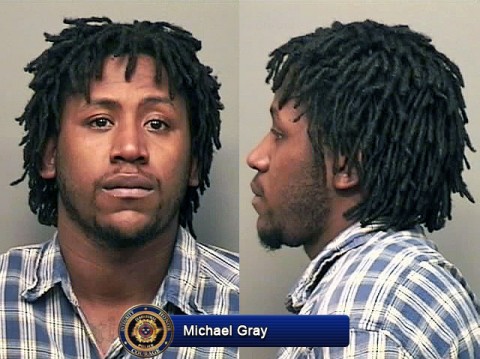 «Read the rest of this article»
Clarksville Police are looking for Michael Gray and Gregory Robinson, who have multiple warrants on file after severely beating a man over a landlord/tenant dispute.

Clarksville, TN – On November 2nd, 2012, around 12:45pm, Gregory Robinson walked through an unlocked door, uninvited into Apartment C, at 145 Tandy Drive and confronted a 34 year old who was inside and visiting the resident. The 34 year old man had sub-leased an apartment from Robinson.
After entering the residence, Robinson displayed a handgun and started demanding overdue rent money that the man owed. Robinson then started punching the man, struck him several times with a handgun, claimed to be a "Blood" gang member and would kill him if he did not get his money.
«Read the rest of this article»

Clarksville, TN – On February 16th, 2012, around 9:00pm, Clarksville Police officers were called to 171 Wallace Boulevard for a welfare check of the children living in an apartment.
Officer Jeff Danault arrived and contacted the residents, Aaron Miller and Caroline Gregory. He could smell the odor of marijuana coming from inside of the apartment. When officers entered the residence, they found almost a quarter pound of marijuana, pills, drug paraphernalia and a partially burnt marijuana cigarette and a blunt.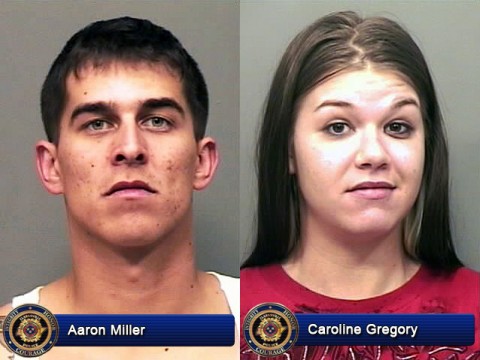 «Read the rest of this article»