Topic: Posters
The Clarksville housing ministry is offering the unique 'There's No Place Like Home' prints for $25.00 each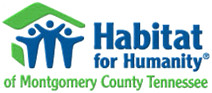 Clarksville, TN – Habitat for Humanity of Montgomery County, Tennessee (HFHMCTN) is offering a unique custom-designed poster to support low income housing in Clarksville.
The posters, made by Hatch Show Print of Nashville, are $25.00 each (including shipping) and can be purchased online (http://habitatmctn.org/clarkville-habitat-for-humanity-donate/). Orders should include a full name and address for shipping. No pickups at this time. Additional posters are $20.00 each if combined in single shipment.
«Read the rest of this article»
Billboards Designed to Make Motorists Think Twice Before Racing Trains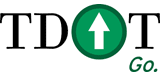 Nashville, TN – The Tennessee Department of Transportation is launching a new safety campaign aimed at eliminating tragic collisions, fatalities and injuries at the state's 2,815 public at-grade railroad crossings. New billboards and posters will be installed near high traffic railroad crossings across the state to remind drivers and pedestrians to make safe decisions at crossings and around railroad tracks.
«Read the rest of this article»