Topic: Poston Building
Written by Katherine Lee Goyette
Associate Attorney, Fendley & Etson, Attorneys at Law

Clarksville, TN – Fendley & Etson is a family run law firm located downtown in the historic Poston Building. The firm handles a wide variety of legal matters, including personal injury, bankruptcy, criminal defense, social security disability, consumer law, family law and estate planning.
Fendley & Etson was recently nominated by the Military Spouse J.D. Network's Member's Choice Award, which is a national award recognizing employers that go the extra mile to support military spouse attorneys as they build careers in the legal profession.
«Read the rest of this article»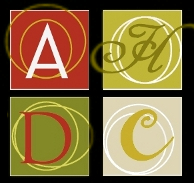 Clarksville, TN – Two Clarksvillians will be honored this Monday, December 5th, by the Clarksville-Montgomery County Arts and Heritage Development Council for their achievement in art and in preserving our heritage.
Dr. James Diehr, professor emeritus of art at Austin Peay State University, will receive the Lifetime Achievement in Art award and Inga Filippo, APSU professor emerita of library science, will receive the Lifetime Achievement in Heritage award.
«Read the rest of this article»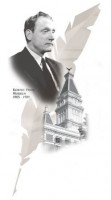 Where can you overhear a discussion of the war in '62 and learn that it's not Viet Nam being discussed but the War Between the States? Where can you find out a ghost may be lurking right down town in Clarksville? Where can you see tobacco leaves highlighted in the stained glass windows of an exquisite historic church?
The answer to all these questions is the Architectural Heritage Tour that is the first episode in the Sixth Annual Clarksville Writers' Conference.
Here's what you missed if you weren't on the tour conducted by Josh Wright. He co-chaired with Micki Daugherty this year's tour. Architect Wright gave a brief overview of each location to be visited during a presentation at the Riverview Inn where the group of 30 writers and history buffs met at 9:00am on Wednesday. «Read the rest of this article»