Topic: Power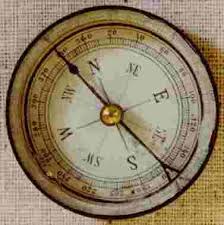 Clarksville, TN – Is your compass broken? Lost? Never owned one?
We all feel lost sometimes. It's a freaky feeling. You feel frustrated, confused, even panic stricken. You pull over, palms sweating, try to find your bearings, double check your directions, reset your navigation.
But what do you do if you don't have directions, navigation, or a compass? You might know where to go, but you won't know how to get there. You might stop for directions, or call someone to ask for their advice, but how do you know if you can trust them? How long do you wander before you turn around and go back? «Read the rest of this article»
Knoxville, TN — Warmer-than-normal weather in the spring and early summer, along with an improving economy, helped boost Tennessee Valley Authority electricity sales by 6 percent in the third quarter of fiscal 2010, compared with the same period a year earlier.
"Average temperatures were nearly 5 degrees hotter than normal in May and June across our service area," Chief Financial Officer John Thomas said. "Sales to large industrial customers during the period were up 12 percent over the same time a year ago, indicating some signs of growth in the regional economy." TVA's fiscal third quarter includes the months of April, May and June.
In addition to higher sales, TVA's rates for electricity were slightly lower during the third quarter than the same period last year. The region experienced a wetter-than-normal fall and above-average rainfall in May, enabling TVA to run lower-cost hydroelectric generation at 36 percent above 2009 output through the first three quarters of the fiscal year.
"Increased hydro generation, combined with lower prices for fuel, allowed TVA to provide power to our customers at rates that were lower than the same time a year ago," Thomas said.
«Read the rest of this article»