Topic: POWs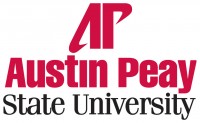 Clarksville, TN – As thousands of American men traveled overseas to fight for the Allied forces during World War II, a surprising number of captured Axis prisoners of war (POWs) were making the opposite intercontinental journey.
A total of 425,000 Axis (Germany, Italy and Japan) POWs were held all across the United States in nearly every state. This marked the first time since the Civil War that large numbers of POWs were held on American soil.
«Read the rest of this article»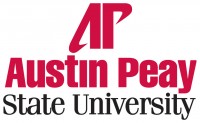 Clarksville, TN – An Austin Peay State University history faculty member whose research focuses on prisoners of war (POW) will talk about the Axis POWs held in the U.S. during World War II as part of the next Provost Lecture Series at APSU.
Dr. Antonio Thompson, associate professor of history, will present at 3:00pm, Thursday, November 15th in the Morgan University Center, Room 303. All sessions of the Provost Lecture Series are free and open to the public. «Read the rest of this article»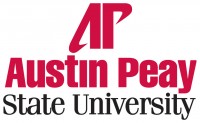 Clarksville, TN – A small cemetery, containing the remains of five soldiers, sits nestled deep in the woods within the Fort Campbell military installation. A narrow running trail leads to the graves, and though the space is maintained by the military installation, most soldiers and civilians don't know it's there.
"It's a POW cemetery," Dr. Antonio Thompson, assistant professor of history at Austin Peay State University, said. "They're German prisoners buried there."
In the 1940s, Thompson explained, Fort Campbell was known as Camp Campbell, and it served as one of the prison camps where enemy soldiers captured on battlefields in Europe and Asia were housed. Thompson's new book, "Men in German Uniforms: POWs in America During World War II," examines the unusual and overlooked phenomena of the U.S. housing some 371,000 German soldiers at that time.
"This book is a larger study of overall U.S. policy for POWs in the entire nation, not just one state or one camp," he said. "But I do focus in on certain camps. Of interest to some Tennesseans, I talk about Camp Crossville, which is in Crossville Tennessee. «Read the rest of this article»