Topic: Praise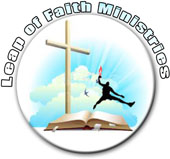 Clarksville, TN – Do you believe God made you the way you are for a reason? And put you where you are because He wants you to be there? Stop and think about it. If you are like me and everybody else I know, you are surrounded by many kinds of circumstances and you are reacting to them.
As children of God we can have authority over our circumstances. Think of yourself standing in the surf with the water up to your armpits and here comes a big wave. If you don't know much about waves you may try to run from it, but it will suck you back and throw you down with a thundering force. Helplessly you tumble around, gasping, and fighting for breath until you emerge in shallow water, bruised and dropping like a drowning kitten. «Read the rest of this article»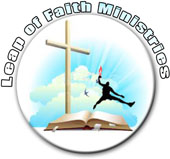 Clarksville, TN – Many Christians reach a plateau in their spiritual lives and seem able to go no further. They pray, study the Bible, attend church regularly, tithe, memorize Bible promises and keep trying to grow in faith.
But they stay at the same level year after year. Eventually, all Christians must come to realize that God isn't foolish. He has filled the Bible with many generous promises of all the things He will do for his children. But He was wise enough to build perfect controls into his word. «Read the rest of this article»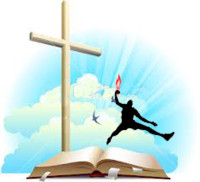 Clarksville, TN – Praising God is one of the most important things we can learn while on this earth because to praise Him, as He intends for us to praise, involves every aspect of our life.
Praise is meant to be the focal point of our relationship with God. Praise isn't just a surface thing. It isn't just saying "Praise the Lord" all day long. The secret of praise is something that flows from the center of what is really us. It is something that brings an immediate response from the heart of God. «Read the rest of this article»