Topic: Premier Medical Group of Clarksville

Montgomery County, TN – Premier Medical Group Physicians of Clarksville are continuing their support for Clarksville-Montgomery County School System's advance placement students as a part of the Wyatt Johnson Pass and Go program.
«Read the rest of this article»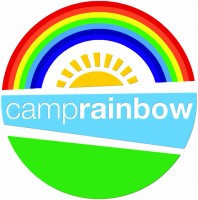 Started as the dream of Mary Woodall and Diane Miner, Camp Rainbow is a week-long haven for kids with serious illnesses. With Premier Medical Group of Clarksville providing doctors, nurses and one-on-one staff members, Camp Rainbow welcomes 40 kids on Monday and gives them the chance to have fun all day every day.
Kids arrive at Brandon Springs in Land Between the Lakes and then choose from activities like swimming, fishing, making crafts, canoeing, or riding on helicopters from Fort Campbell. They have three great meals a day plus any treats (like soft ice cream, chips, water, juices, jerky, candies, etc.) they want any time as long as it's in their dietary plan.
«Read the rest of this article»