Topic: Premiums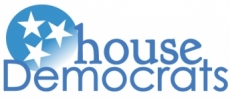 Nashville, TN – The Tennessee House Democratic Caucus supports the release of health insurance premium records to the Nashville Tennessean newspaper and request all insurance premium information be opened up to the media and the public.
Several media outlets had requested the information after the defeat of Insure Tennessee. «Read the rest of this article»
Clarksville, TN – The hotly debated Affordable Health Care Act, or "Obamacare" went into law on October 1st, 2013, and besides the political debate that has dominated the headlines, consumers are left wondering, "what is it" and "what am I supposed to do?"
Clarksville Online paid a visit to BFS Insurance of Clarksville, and asked Scott Samuels to help us understand how the program works, and what consumers need to know.
What's the number one thing people need to know about "Obamacare?"
"Well, everybody needs to understand that it's a Federal Mandate, and if people don't get health insurance, then there's a penalty they have to pay on their tax return the following year.  People will need to decide if they will just pay the penalty, or get the insurance."
If I currently have insurance, do I still have to go into the Exchange? «Read the rest of this article»