Topic: Prescription for Success plan

Nashville, TN – Tennessee's nearly half-decade long effort, dedicated to limiting easy access to prescription pain medications and similar opioid-based narcotics, has been successful.
Since 2012 the state has seen a steady decline in the use and abuse of these substances commonly prescribed by family physicians. 2015 drug seizure data from the Tennessee Bureau of Investigation (TBI) shows a significant drop in law enforcement confiscations of prescription opioids, ie: pain pills.
«Read the rest of this article»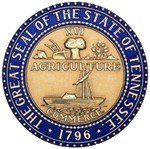 Nashville, TN – Tennessee Governor Bill Haslam joined Department of Mental Health and Substance Abuse Services (TDMHSAS) Commissioner E. Douglas Varney and others today to announce "Prescription for Success," the state's plan to prevent and treat prescription drug abuse in Tennessee.
Prescription drug abuse is a pervasive, multi-dimensional issue impacting Tennessee individuals, families, and communities. Of the 4,850,000 adults in Tennessee, it is estimated that nearly 5 percent (about 221,000) have used pain relievers, also known as prescription opioids, in the past year for non-medical purposes. Of those, it is estimated that 69,100 are addicted to prescription opioids and require treatment for prescription opioid abuse.
«Read the rest of this article»