Topic: President Andrew Jackson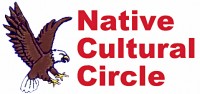 In the best attended event of the past several years, the 15th Annual Clarksville Area Intertribal Powwow held at the Port Royal State Historical Site attracted hundreds of visitors from the surrounding area. The Native Cultural Circle sponsors this event each year and donates sets of books about the life and customs of Native Americans to Montgomery County elementary schools with the proceeds.
Visitors see beautiful regalia worn by many Native Americans, most of whom spend from Friday night through Sunday night or Monday morning in tents on the Powwow Grounds.
«Read the rest of this article»
The Trail of Tears Commemorative Walk acknowledges Tennessee's participation in the forced removal of Native Americans from Kentucky, Tennessee and North Carolina under President Andrew Jackson. History and heritage are key elements of the pow wow celebration.
The Trail of Tears Commemorative Walk will again be part of the Clarksville Native Cultural Circle's Inter-Tribal Pow Wow. The pow wow, held annually on the second weekend in October, takes place at compound grounds in Port Royal. Native American heritage, culture, traditions and music are acknowledged in this local cultural celebration. Young and old, native and non-native are all welcome at this Clarksville community event. «Read the rest of this article»