Topic: President George W. Bush
'Faith-Based' funds were misused by Bush administration, Church-State watchdog group says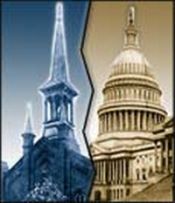 The U.S. Senate should not go along with a House plan that provides $100 million in "faith-based" funding as part of the federal economic recovery package, according to Americans United for Separation of Church and State.
HR 1, the measure approved by the House yesterday, includes a $100 million appropriation for the "Compassion Capital" Fund (CCF), a key component of former President George W. Bush's faith-based initiative.
Americans United officials say CCF money was allocated by the Bush White House without adequate oversight or civil rights and civil liberties safeguards. Administration officials also misused the fund to help political candidates and directed cash to their Religious Right allies. (TV preacher Pat Robertson's Operation Blessing, for example, was given a grant.) «Read the rest of this article»

For much of the last forty years, ever since America "fixed" its race problem in the Civil Rights and Voting Rights Acts, we white people have been impatient with African Americans who continued to blame race for their difficulties. Often we have heard whites ask, "When are African Americans finally going to get over it?
Now I want to ask:  "When are we White Americans going to get over our ridiculous obsession with skin color?
Recent reports that "Election Spurs Hundreds' of Race Threats, Crimes" should frighten and infuriate every one of us. Having grown up in "Bombingham," Alabama in the 1960s, I remember overhearing an avalanche of comments about what many white classmates and their parents wanted to do to John and Bobby Kennedy and Martin Luther King. Eventually, as you may recall, in all three cases, someone decided to do more than "talk the talk."  «Read the rest of this article»
BREAKING NEWS: John McCain this afternoon announced he was suspending his campaign to focus on the economic crisis in America and has requested that the Sept. 26 debate be rescheduled.
President Bush to address nation at 8 p.m. CST.
McCain's decision is a complete about-face from his prior statements  that the United States economy is "fundamentally sound." This is John McCain's statement, released at 3 p.m. today.:
America this week faces an historic crisis in our financial system. We must pass legislation to address this crisis. If we do not, credit will dry up, with devastating consequences for our economy. People will no longer be able to buy homes and their life savings will be at stake. Businesses will not have enough money to pay their employees. If we do not act, ever corner of our country will be impacted. We cannot allow this to happen.
Last Friday, I laid out my proposal and I have since discussed my priorities and concerns with the bill the Administration has put forward. Senator Obama has expressed his priorities and concerns.This morning, I met with a group of economic advisers to talk about the proposal on the table and the steps that we should take going forward.I have also spoken with members of Congress to hear their perspective. «Read the rest of this article»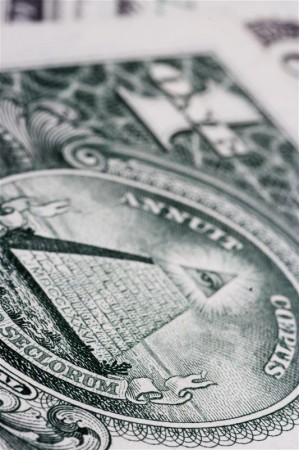 Northampton, MA (9.23.08) ~~ The plan proposed by President Bush and Secretary Paulson for a $700 billion bailout of Wall Street is difficult for most people to comprehend. National Priorities Project, a non-partisan organization that offers research and analysis of federal spending priorities, is offering an analysis of what $700 billion means to taxpayers.
"It is extremely difficult for most of us to get our minds around what this extraordinary amount of money means.  We hear every day about spending cuts to infrastructure and social services. Now the current Administration is proposing to spend more than what is currently allocated for the U.S. War in Iraq on this Wall Street bailout.  It is critically important that we urge our elected representatives to take a close and careful look at the trade offs involved in their decisions."
~~ Jo Comerford, Executive Director of National Priorities Project. «Read the rest of this article»
James Bond's wealthy nemesis may have had an obsession with gold, but he judged, quite correctly, that if people keep putting your plans awry, that was likely their intent.
"Once is happenstance. Twice is coincidence. Three times is Enemy Action." — Auric Goldfinger, Ian Fleming's James Bond
In 1982, the same year John McCain entered the Senate, a bill was put forward that would substantially deregulate the Savings and Loan industry. The Garn-St. Germain Depository Institutions Act was an initiative of the Reagan administration, and was largely authored by lobbyists for the S&L industry — including John McCain's warm-up speaker at the convention, Fred Thompson. The official description of the bill was "An act to revitalize the housing industry by strengthening the financial stability of home mortgage lending institutions and ensuring the availability of home mortgage loans." Considering where things stand in 2008, that may sound dubious. It should. «Read the rest of this article»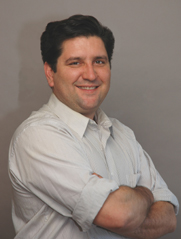 Chris Lugo, candidate for the Tennessee Senate, issued the following position statement:
George W. Bush is perhaps the worst American president who has ever served.  To this day it is a mystery to me how the man was able to gain the Republican nomination, steal the election, start two wars, get re-elected and then drag on a failed war for five years and drive the economy into the ground without getting impeached. 
Although the light is fading on the Presidency of Bush, it is not too late to impeach the man who lied to us about weapons of mass destruction.  As of result of the President's deception, over four thousand American soldiers have died in Iraq and tens of thousands have been wounded, not to mention the one million or so Iraqis who have died directly or indirectly due to Bush's interference in their country.  «Read the rest of this article»