Topic: Presidential Proclamation
Written by the President of the United States of America
A Proclamation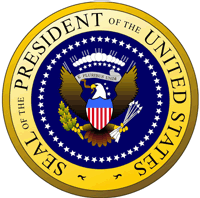 Washington, D.C. – When the Reverend Dr. Martin Luther King, Jr., shared his dream with the world atop the steps of the Lincoln Memorial, he gave mighty voice to our founding ideals. Few could have imagined that nearly half a century later, his iconic profile would forever be memorialized in stone, standing tall and gazing outward, not far from where he stirred our collective conscience to action.
In summoning a generation to recognize the universal threat of injustice anywhere, Dr. King's example has proven that those who love their country can change it.
A foot soldier for justice and a giant of the Civil Rights Movement, Dr. King lifted the quiet hopes of our Nation with the powers of his voice and pen.
«Read the rest of this article»
National legal assistance organization celebrates its thirty-fifth anniversary. Known as an advocate for those who can not afford but are in need of legal assistance, the Legal Aid Society has provided vital legal assistance through the dedication and devotion of its committed staff of lawyers, paralegals and administrative support personnel.
The Legal Aid Society is marking its 35th anniversary, receiving high praise and recognition from our nations capitol. The nation-wide organization known as the Legal Aid Society is organized under the Legal Services Corporation and has as its mission, to provide legal assistance to those less able to afford needed assistance, and those who would otherwise go without vital representation.
Here is the Presidential Proclamation issued in celebration of the 35th anniversary of the founding of the Legal Aid Society. «Read the rest of this article»