Topic: Purple Heart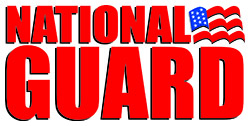 Lansing, MI – Sgt. 1st Class Leonard P. Adams, a Michigan National Guard flight medic, was awarded the Purple Heart on May 5th, 2020 in a small ceremony at Fort Campbell, Kentucky. His family and friends watched a live feed of the event from their homes in Michigan.
Adams was injured on January 8th, 2020 while serving as the Noncommissioned Officer in Charge of the MEDEVAC site at Al Asad Air Base in western Iraq.
«Read the rest of this article»
Clarksville, TN – On Thursday, June 13th, 2019, the City of Clarksville was designated as a "Purple Heart City" by a proclamation issued by Clarksville Mayor Joe Pitts and encourages gratitude for local service members and veterans who have been awarded the Purple Heart.
«Read the rest of this article»
City of Clarksville
Clarksville, TN – The City of Clarksville announces that reserved parking for Purple Heart recipients and Gold Star families are coming soon!
Look for these placards in parking lots around Clarksville Parks and Recreation parks, Clarksville City Hall, Clarksville Gas and Water and CDE Lightband in the coming weeks.
«Read the rest of this article»
Clarksville mourns passing of man who led Fire Department from 1985-99
Clarksville, TN – Fire Chief Gordon Eugene Keel, who served the citizens of Clarksville for 47 years as a firefighter and Fire Department leader, died Tuesday, October 24th, 2017, at his home in Port Royal, TN. He was 87.
Clarksville Fire Rescue Chief Mike Roberts, who was hired, trained and promoted into department leadership by Chief Keel, spoke with fondness and respect for his mentor on Wednesday.
«Read the rest of this article»
APSU to Have Increased Autonomy with Local Governing Board

Clarksville, TN – Tennessee Governor Bill Haslam has appointed eight individuals to the newly created institutional governing board at Austin Peay State University.
The purpose of the appointments is to give the University increased autonomy to support student success as the state continues its Drive to 55 Initiative. Austin Peay State University's governing board is one of six to be appointed by the governor, a result of the governor's FOCUS Act passed by the Tennessee General Assembly earlier this year.
«Read the rest of this article»

Clarksville, TN – The recipient of the 2016 Command Sgt. Maj. Darol Walker Award at Austin Peay State University is ROTC Cadet Jose Ramoslopez, a decorated career soldier.
Ramoslopez, born in Puerto Rico, will graduate May 6th from APSU with a Bachelor of Science in Criminal Justice degree and a minor in military science.
«Read the rest of this article»
Nashville, TN – On Wednesday night the sold-out crowd at the Bridgestone Arena in Nashville, TN was brought to a standing ovation when four war heroes were invited onstage and presented with Henry Military Service Tribute Rifles during the Charlie Daniels' 40th Anniversary Volunteer Jam.
Anthony Imperato, President of Henry Repeating Arms, gifted the rifles to thank the veterans for their heroic contributions to our country.
«Read the rest of this article»
Clarksville, TN – On Tuesday, July 1st, 2014, Clarksville Mayor Kim McMillan will proclaim Clarksville as a "Purple Heart City" in a very special ceremony.
Rebuilding Together Nashville will be on location in Clarksville at the home of Todd and Cathrine Shaw, both of whom are Purple Heart Recipients. Mr. Shaw is the Commander of the Order of the Purple Heart in Clarksville. «Read the rest of this article»
By Elizabeth M. Collins, Soldiers Live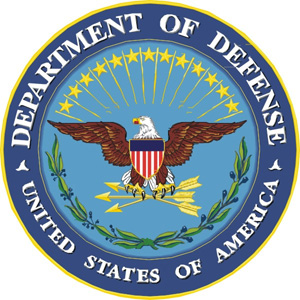 Washington, DC – The year was 1968. It was a year of war, of protests, of death.
It was the year Martin Luther King Jr. and Robert F. Kennedy were both assassinated. It was also the year the Vietnam War exploded into new levels of violence. And as troops poured into 'Nam and more and more young men died — 1968 was the deadliest year of the Vietnam War — Americans watched it all from their living rooms with anger and disgust. The protest movement gained traction. Protesters spit on returning Soldiers, called them rapists and baby killers. In fact, the U.S. agreed to begin peace talks in Paris that year, due in part to the dwindling support at home.
It was also the year Santiago Erevia became a Soldier.
«Read the rest of this article»
Written by Sgt. Justin Moeller
4th Brigade Combat Team, 101st Airborne Division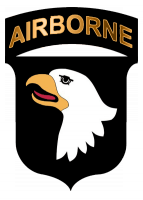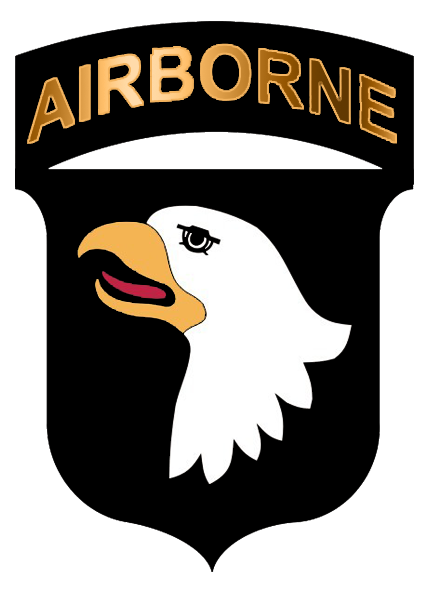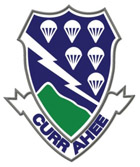 Fort Campbell, KY  – Spc. Brian D. Messersmith, a soldier with Able Company, 1st Battalion, 506th Infantry Regiment, 4th Brigade Combat Team, 101st Airborne Division (Air Assault), received two Army Commendation Medals, one with a Valor device, as well as a Purple Heart, during a ceremony February 7th, 2014.
«Read the rest of this article»