Topic: Quota Turkey Hunt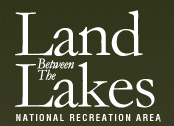 Golden Pond, KY – Applications will be available online February 1st, for the first six hunting days of the 2014 Turkey Season at Land Between The Lakes (LBL) National Recreation Area.
Quota hunts not only provide unique recreational opportunities within the LBL region, they help maintain a healthy turkey population.
Three quota hunts in both Kentucky and Tennessee during the first portion of the season require a prior application.
«Read the rest of this article»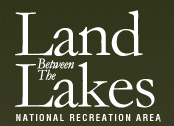 Golden Pond, KY – The application period for the spring turkey-hunting season at Land Between The Lakes (LBL) is drawing to a close.  The deadline for hunters to apply online for a quota permit is February 29th, 2012. Hunters will be selected for the available quota permits by computer drawing.
Three quota hunts in both Kentucky and Tennessee during the first portion of the season require a prior application.  In Kentucky, quota hunts include a two-day youth hunt for hunters (under age 16 on the Kentucky portion of LBL) March 31st-April 1st, a two-day hunt April 5th-6th, and a two-day hunt April 14th-15th. «Read the rest of this article»