Topic: Ramont Lewis
Northwest's Tramon Moore scores 35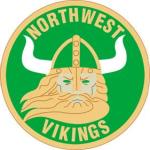 Clarksville, TN – Tramon Moore scored 20 of his game-high 35 points in the second half — January 28th at the William Workman Gymnasium — to power Northwest High School, as they broke open a one-point point halftime lead into a 68-50 District 10-AAA victory over the Clarksville High School Wildcats.
Northwest (6-16, 3-8 District 10-AAA) looked like it was going to go into halftime down two points to the Wildcats, but Moore banked in a three from about 28-feet out as the buzzer sounded to give the Vikings a 27-26 lead at intermission.
«Read the rest of this article»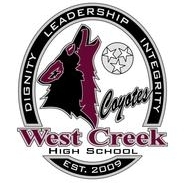 Clarksville, TN – After battling to a one-point deficit at halftime, the West Creek Coyotes rallied down the stretch to beat District 10-AAA conference foe Northwest Vikings, 60-49 Tuesday night.
Down 28-29, the Coyotes opened the third period with a 15-2 run which gave them a 12-point lead. However, by the middle of the fourth period the Vikings had come back to within one, 45-44.
«Read the rest of this article»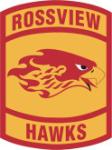 Clarksville, TN – Key baskets at the end of the game by Donterius Peacher helped the Rossview Hawks earn their first District 10-AAA win of the season at home Tuesday night against the Northwest Vikings 61-55.
After three periods, the Hawks had established a solid, seven-point lead. However miscues and sloppy play against the Vikings full court press allowed the Vikings to go on a run and cut the lead to three points with 3 minutes left in the game.
«Read the rest of this article»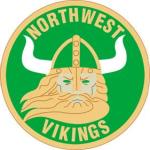 Clarksville, TN – Northwest High School's boys basketball team fell behind 7-0 after the first two minutes of play, November 22nd at Willard Ross Memorial Gymnasium, to the LaVergne High School Wolverines and never recovered in a 86-62 loss.
LaVergne (3-0), one of the favorites to win District 7-AAA, exploded out of the gate right away getting a game-opening layup from Charles Sutton just seven seconds into the game.
«Read the rest of this article»