Topic: Regional Planning Commission

Clarksville, TN – Amanda Walker, director of career services at Austin Peay State University, was recently appointed to the State of Tennessee Regional Planning Commission for the Clarksville-Montgomery County Region.
Walker was nominated by Clarksville Mayor Kim McMillan and was confirmed by the Tennessee Department of Economic and Community Development Office.
«Read the rest of this article»
Employees Voice Safety Concerns
Clarksville, TN – A grievance filed by an employee at the Clarksville-Montgomery County Regional Planning Commission has raised safety concerns among several other employees.
John Stanley Williams filed a grievance on March 20th 2013, with Dr. David Ripple, Planning Commission Director, aimed at RPC employee, Audrea Smithson, claiming a "hostile" work environment and preferential treatment.  In his grievance, he claims that Smithson has been  treated more favorably for sick leave, and personal days that she has taken.  «Read the rest of this article»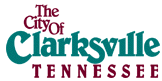 In the latest of what's expected will be more resignations surrounding a controversial state law governing conflict of interest, local attorney Larry Rocconi Jr has submitted his resignation to Clarksville Mayor Kim McMillan.  Rocconi serviced on the Public Building Authority, Regional Planning Commission and Clarksville/Montgomery County Sports Authority.  He was appointed to the Planning Commission by McMillan, but was already serving on the other boards when McMillan took office. «Read the rest of this article»

Clarksville, TN – Wjzm radio was first to report that there is an effort underway to build a convention center/hotel complex in Clarksville.
A group of investors led by a local physician has optioned land near the new hospital, and asked the Regional Planning Commission for zoning to allow for the facility.
«Read the rest of this article»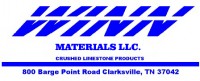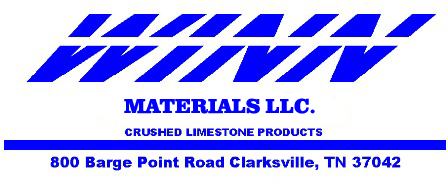 The proposed zoning request by Winn Materials, to allow them to expand their barge port facility, has caused quite a controversy, again.  It seems every time we have an opportunity to bring a barge port to Clarksville, it's met with much opposition.
«Read the rest of this article»

The Clarksville City Council will host a meeting this week regarding the proposed East/West Corridor.  The proposed road project would connect Fort Campbell's Gate 1 to Wilma Rudolph Boulevard, stretch across land between Jack Miller Boulevard and the Hampton Plaza shopping center, and run between 101st Airborne Division Parkway and Tiny Town Road.
The City Council, Regional Planning Commission, Street Department and other City representatives will be there to answer questions, address concerns and hear input from home/land owners who could be affected by the proposal.
The meeting will be held Thursday, June 10th, at 6:00pm at the Kleeman Community Center, 166 Cunningham Lane.  This meeting is open to the public.  For additional information, call Christie Hill at (931)-648-6128.
The City of Clarksville has named Keith Lampkin as the new Director of Housing and Community Development. Beginning June 1, he will oversee the development and execution of strategy to create, maintain and expand decent housing, suitable living environments and economic opportunities for low and moderate income persons in the City.
Mr. Lampkin has been a senior planner with the Clarksville-Montgomery County Regional Planning Commission since 2004. The basic function of the Planning Commission is to create and adopt a plan for achieving coordinated, adjusted, efficient and economic development of the physical region.
"I have worked hand-in-hand with Keith on short and long-range Planning Commission projects, and his knowledge and skills will be of great benefit in this new role," said Clarksville Mayor Johnny Piper. "He has an excellent work ethic and will contribute greatly to Clarksville's housing and community development."
Mr. Lampkin has a degree in public management from Austin Peay State University and has worked in community development and city planning since 1992.
The River District Commission will meet on march 25 at the Mayor's Conference room in City Hall at 4 p.m. to hear the following agenda:
I. CALL TO ORDER
II. ANNOUNCE MEMBERS IN ATTENDANCE (VERIFY QUORUM)
III. ADOPTION OF MINUTES: January 28th, February 4th, February 25th «Read the rest of this article»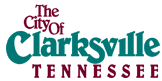 The River District Commission will meet Wednesday, February 25, at 4 p.m. in the Mayor's Conference in City Hall on Public Square to review the Phase II Master Plan, Rails to Trails program, RJ Corman Railroad and the Ingram Site. «Read the rest of this article»