Topic: Roland Woodworth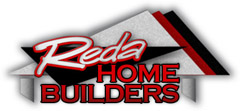 Clarksville, TN – Christmas is almost here and there are still local families here in Clarksville in need of Assistance for Christmas. Local home builder Rick Reda, along with local mortgage lenders Lori Mahaffey and Rachael Rainey of Movement Mortgage, and local Realtors Diane Martin, and Joy Evers have come together to help.
The genus of the idea came from Lori Mahaffey's 13 year old daughter Elizabeth who attends the 8th grade at West Creek Middle School. "She had come home from school and when I got home from work she started telling me about this boy she goes to school with who participates in the Project F.U.E.L. program. She wished that nobody knew about it, so that they wouldn't make fun of him."
«Read the rest of this article»
Clarksville, TN – The Homebuyers Tax Credit that was extended to 2011 for Qualified Service Members will soon expire. Local Mortgage Loan Officer Lori Mahaffey with Legacy Mortgage Services reminds us that April 30th, 2011 is the last day to have a signed contract on your new home to qualify to recieve the $8,000 for First Time Homebuyers and the $6,500 for certain repeat buyers.
Contracts must be signed by April 30th, 2011 and close by June 30th, 2011
For more information on the Tax Credits, contact your Lender of choice to get your loan approved. Don't forget to contact your REALTOR® of choice to find that perfect dream home
Clarksville, TN – If you are looking for a Career in the Real Estate, Exit Realty Clarksville is set to Host a Career Night Monday March 14th, 2011 at 6:30pm.   Let us help you answer ant questions you may have and introduce you to a new career. «Read the rest of this article»
Clarksville, TN – Top Realtor and International Sales Trainer Johnny Lowey will be in Clarksville, TN hosting the Success Without Stress Seminar at the Hilton Garden Inn on Friday February 4th, 2010. 
You will not want to miss this fantastic seminar as Johnny will teach REALTORS® how to find business all around them in any market condition, and how to use technology tools to save time and maximize efforts. This will be an educational and entertaining seminar that will change the way you envision your future in real estate. «Read the rest of this article»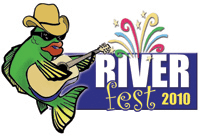 It's been several days after the end of the 2010 Riverfest Celebration, and for those who worked the two day festival, life is returning to normal. The hard working folks with the Clarksville Department of Parks & Recreation along the entertainers, and hundreds of volunteers ensured that the visitors could simply enjoy some good wholesome family fun.
This was the first year that Clarksville Online and Discover Clarksville was selected to document the festival as much as was humanly possible. Roland Woodworth, Ashley and Meghan Hamilton, and Bill Larson were given the job of photographing everything in the tiniest of detail, while Mark Haynes shot hours and hours of raw video footage, and Sue Culverhouse took it all in to get material for her wonderful articles!
«Read the rest of this article»
Kickers Country Club will play host to Confederate Railroad  at 10:00 pm on May 8th, 2010. Come on out and welcome the return of Confederate Railroad and Hank Emerick, and be part of one of the biggest nights in the history of Kickers.
From rowdy country to raw emotion, a Confederate Railroad concert today covers a wide range of feelings. Young people will be there rocking to "Trashy Women", while their parents and even grandparents will likely be singing along to "Jesus and Mama". The band plays 100 or so dates each year. Whatever the venue, they are right at home…be it a fair, a club, or a biker show. Shirley, the lead singer and vocalist, and his mates, Mark Dufresne on drums, Wayne Secrest on bass, Rusty Hendrix on lead guitar and Cody McCarver on keyboards and vocals are obviously having fun right along with their appreciative audience. At the end of each show, the band stays around until every fan who wants an autograph, or to pose with the group for a picture or just say "hello" is taken care of.
http://www.dailymotion.com/video/xcy7us_confederate-railroad-bill-s-laundro_music «Read the rest of this article»
Buyers and Sellers Benefit from REALTOR® Expertise in Distressed Sales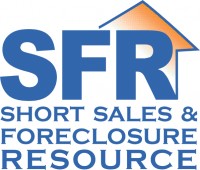 Roland Woodworth with EXiT Realty Clarksville has earned the nationally recognized Short Sales and Foreclosure Resource certification. The National Association of REALTORS® offers the SFR certification to REALTORS® who want to help both buyers and sellers navigate these complicated transactions, as demand for professional expertise with distressed sales grows.
According to a recent NAR survey, nearly one-third of all existing homes sold recently were either short sales or foreclosures.  For many real estate professionals, short sales and foreclosures are the new "traditional" transaction.  REALTORS® who have earned the SFR certification know how to help sellers maneuver the complexities of short sales as well as help buyers pursue short sale and foreclosure opportunities. «Read the rest of this article»