Topic: Rotary Club
Nashville, TN – Rotarians from Middle and West Tennessee raised more than $2.3 million for local service projects at the inaugural Million Dollar Dinner held February 22nd, 2020 at Music City Center in Nashville.
"Our focus was on creating an endowment fund to support community service projects within our Rotary district," said Robert Huffman, District Governor for fiscal year 2019 – 2020.
«Read the rest of this article»

Clarksville, TN – First Horizon Bank announces Brittney Doyle will serve as market leader in Clarksville.
Doyle will oversee First Horizon's community engagement in Clarksville and Montgomery County, serving as the bank's liaison with local community organizations.
«Read the rest of this article»
Montgomery County Government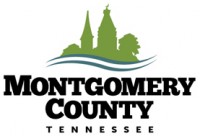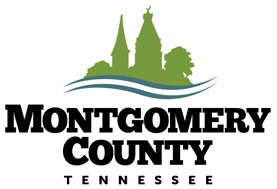 Montgomery County, TN – Monday morning, July 2nd, 2018, the 150-foot flagpole on Riverside Drive that stood vacant for at least eight years is once again serving its purpose – flying Old Glory. The United States flag can now be seen flying high, day or night, whether people are boating on the Cumberland River or cruising down Riverside Drive.
"It took several months to put things in place. I'm pleased that we worked with property owner Ann Kim, our local Rotary Clubs and our facilities department to make this a reality," Montgomery County Mayor Jim Durrett said.
«Read the rest of this article»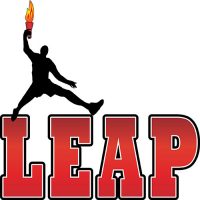 Clarksville, TN – Waste Industries donated $5,000 to support youth and individuals seeking to attain emotional wellness and economic independence as a part of LEAP ORG's Youth Program.
Thane Harrison, Waste Industries General Manager supports his company's Full Circle Project, a Clarksville-based charitable effort allowing its customers to enroll in e-billing to choose where the companies charitable giving should be directed.
LEAP ORG was selected because they have served over 1100 youth ages 11 to 24 since 2009.
«Read the rest of this article»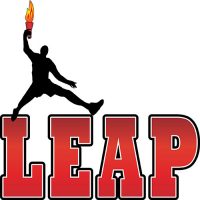 Clarksville, TN – The U.S. Bank Foundation, has awarded a $3,000 grant to LEAP's Youth Career Readiness Program as a Partner In Employment. The grant is a part of U.S. Banks's Community Possible Program, which supports organizations and programs that advance the funding priorities in areas where designated U.S. Bank communities are served.
Decisions are based on organizations financial stability, leadership, impact measurement, and collaboration with key community stakeholders in the community. LEAP Organization fits the bill! Damon Jennings, LEAP ORG Board member, describes U.S. Bank's support as simply tremendous to help youth enhance their employability skills.
«Read the rest of this article»
Clarksville, TN – The Clarksville Rotary club is in the process of creating a new Sunset Rotary club for those who for whatever reason, may have trouble making the  Sunrise (Breakfast) or Clarksville Rotary Club  (Lunch) meetings. They will be holding a meet and greet this evening at the Looking Glass Restaurant located at 329 Warfield Blvd. from 5:30pm through 7:00pm.
This is your chance to learn more about the world's premier international humanitarian service organization. The Rotary club is made up of community business and professional leaders who address relevant social causes to change lives and build goodwill and peace at home and abroad. «Read the rest of this article»