Topic: Rural Health Agenda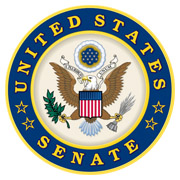 Washington, D.C. – More than 118 rural hospitals have shut their doors in the past ten years, leaving huge gaps in care for communities in need. In Tennessee alone, we've lost eleven rural hospitals and I'm concerned more closures may be on the horizon.
At the National Rural Health Association's annual conference, I discussed my bipartisan Rural Health Agenda, which will expand rural health clinics and rural health departments, attract doctors and other health care professionals to rural areas, and jumpstart the use of telemedicine.
«Read the rest of this article»
A Big Win For Our Farmers And Manufacturers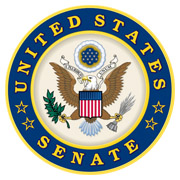 Washington, D.C. – This week, I joined President Donald Trump at the White House for the signing of the United States–Mexico–Canada Agreement (USMCA). This agreement is crucial to the success of the American economy.
Over the past two decades, Tennessee auto exports to Canada and Mexico have more than doubled; thousands of Tennessee jobs depend on manufacturing. The USMCA will also help our small businesses succeed by cutting red tape and will make it easier to tap into foreign markets.
«Read the rest of this article»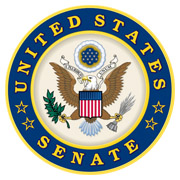 Washington, D.C. – We accomplished a lot in Washington in 2019, but you probably didn't hear about it from the mainstream media; they were (and still are!) hyperfocused on impeachment. From giving our military the largest pay raise in a decade, to protecting the sanctity of life, I spent my first year in the Senate fighting for Tennessee values.
In 2020, I will continue to advocate for what Tennesseans consistently tell me is most important to them: protecting family values, fighting to expand rural health care and broadband access, helping workers succeed, and securing the nation.
«Read the rest of this article»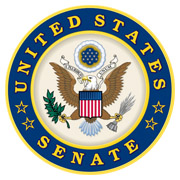 Washington, D.C. – At this week's Senate Judiciary hearing, I asked the FBI's Inspector General Michael Horowitz why the nation's most elite law enforcement abused its surveillance powers under FISA to spy on an American citizen who was a member of President Donald Trump's campaign. The report was the first look into the surveillance state at work.
Next, the Senate will look at an even bigger picture of what happened at the FBI, at other intelligence agencies, and around the world in a new report from U.S. Attorney John Durham, which has broader investigative authority.
«Read the rest of this article»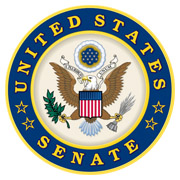 Washington, D.C. – We are forever indebted to our veterans for their sacrifice on behalf of this country.
Their heroism has made the United States a global beacon of hope, and I dedicate my work with the Veterans Affairs and Armed Services Committees to supporting and caring for our best and bravest when they finally return home.
Improving Health Care For Rural Tennesseans: Tennesseans are rightly worried that as rural hospitals close, they will be left without access to health care.
«Read the rest of this article»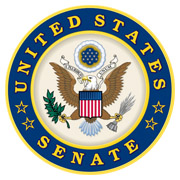 Washington, D.C. – U.S. Senator Marsha Blackburn (R-Tenn.) spoke on the Senate floor yesterday about her Rural Health Agenda, a trio of bills that will make it easier for medical practitioners to serve and treat rural Americans in the communities where they live.
Remarks as Prepared: I am taking the floor today to ask my colleagues for help in protecting the 20% of Americans who live in rural areas, and are in danger of losing, or have lost entirely, access to health care in their communities.
«Read the rest of this article»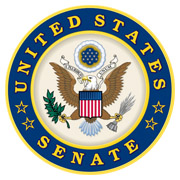 Nashville, TN – This August's work period has gone by in a flash! Traveling to nearly 40 counties throughout our state helped me determine how I can make life a little easier for my fellow Tennesseans. I'm ready to get back to D.C. and put everything I've learned over the past few weeks to good use.
Tennesseans should be able to receive quality health care close to home, when and if they need it. Folks in Dickson County weighed in on my Rural Health Agenda, which will establish or expand medical facilities and bring more providers to rural areas.
«Read the rest of this article»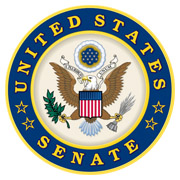 Nashville, TN – It's been a busy August in Tennessee! It has been a delight to visit nearly 40 different counties in the Volunteer State! Here's a bit of what I've been working on lately.
In Marion County, I met with the Sequachee Valley Electric Cooperative to learn how they are working on bringing broadband to unserved areas. Earlier this year, I introduced the bipartisan Internet Exchange Act, which will help improve internet access for consumers and expand rural broadband services. The sad truth is that many of our rural areas aren't underserved–they're unserved. It is time to change that.
«Read the rest of this article»