Topic: Sammy Stuard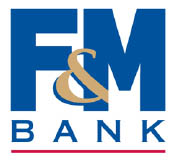 Clarksville, TN – F&M Bank has hired Kimberly Miller as VP/Treasury Solutions Officer. Miller has a decade of working in the financial services industry. Her previous experiences include bank partner development with focuses on small business, commercial, mortgage, treasury management, and merchant services.
Miller attended Western Kentucky University. She is an active member of several local non-profit and professional organizations.
«Read the rest of this article»
Name, Logo for Venue, Scheduled to Open in 2022-23, Will Be Announced At Later Date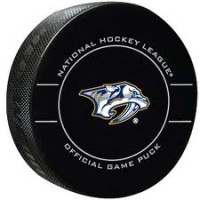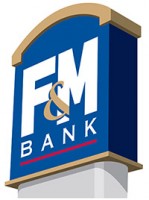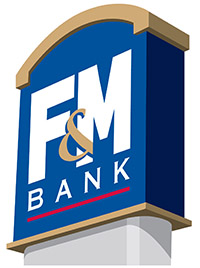 Nashville, TN – Today, Tuesday, May 4th, 2021, Sabertooth Sports & Entertainment, LLC (SS&E) announced that it has executed a multi-year naming rights agreement on behalf of the Montgomery County Event Center in Clarksville, Tennessee, with Clarksville-based F&M Bank. Sabertooth Sports & Entertainment is owned and operated by Predators Holdings, LLC.
The announcement comes after the Predators last week unveiled the formation of SS&E, an operations and sales service venture that will manage the 250,000-square-foot facility. A name and logo for the venue will be announced at a later date.
«Read the rest of this article»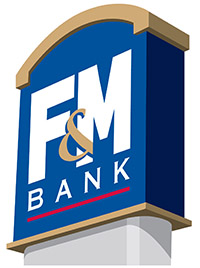 Clarksville, TN – F&M Bank recently announced the addition of Ryan Milauskas as VP/Commercial Lender. Prior to joining the F&M Bank commercial team, Milauskas established a successful career by working more than fifteen years in the local financial services industry.
Temporarily, Milauskas will be operating out the St. Bethlehem office located at 2601 Wilma Rudolph Boulevard in Clarksville.
Milauskas earned a graduate degree in banking at LSU and also holds a Bachelor of Science degree from the University of Kentucky with a major in agricultural economics and a minor in business.
«Read the rest of this article»

Clarksville, TN – Earlier this week, the Austin Peay State University (APSU) Alumni Relations Office announced it will host a virtual 37th Annual Candlelight Ball instead of a traditional, in-person event.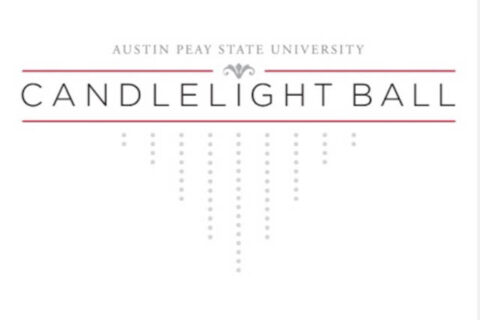 «Read the rest of this article»

Clarksville, TN – Austin Peay State University (APSU) is embarking on a new philanthropic campaign, representing the most ambitious fundraising effort in the University's 93-year history.
The "What if" Comprehensive Campaign for Austin Peay State University will run now through December 31st, 2021.
«Read the rest of this article»
F&M Bank honored with American Bankers Association Foundation Community Commitment Award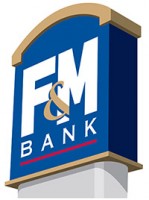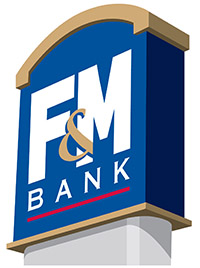 Clarksville, TN – F&M Bank was nationally recognized by the American Bankers Association Foundation for its Operation: Partners Serve program with a 2020 ABA Foundation
Community Commitment Award. The award was given to F&M Bank for its efforts in the supporting military families category and was presented during ABA's Unconventional Convention on October 20th, 2020.
Entries were divided into seven categories including affordable housing, community and economic development, financial education, economic inclusion, protecting older Americans, supporting military families and volunteerism. Award winners were chosen by a field of nationally-recognized experts.
«Read the rest of this article»

Clarksville, TN – Last spring, the COVID-19 Coronavirus pandemic caused Austin Peay State University (APSU) to cancel its premier social event, the Candlelight Ball, for the first time in 36 years.
The ball, which raises money for vital student scholarships, is set to return next spring, and organizers are working to keep the annual celebration from suffering another disruption.
«Read the rest of this article»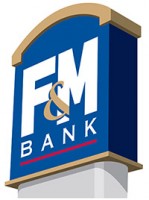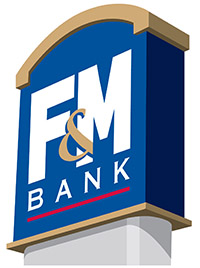 Clarksville, TN – F&M Bank recently announced the hiring of James Church as VP/Commercial Lender. He will be working at the F&M Bank facility off Tiny Town Road.
"James adds a comprehensive skill set in lending and business banking. His expertise and enthusiastic approach to customer service will enhance our increasing focus on assisting area businesses." said Sammy Stuard, F&M Bank President/CEO.
With an impressive record of awards and professional accomplishments, James has held several positions in financial services industry for more than 14+ years.
«Read the rest of this article»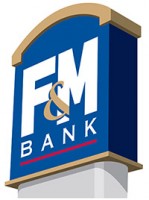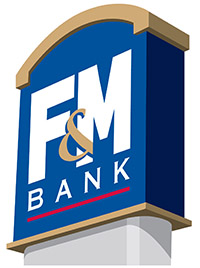 Clarksville, TN – F&M Bank has named local banker, Julie Tarrents, Vice President and lender for its Hilldale Office in Clarksville. Tarrents, a Clarksville native has over twenty-five years of experience in providing banking services including commercial lending, treasury management services, business banking and consumer lending.
She received a graduate banking degree from Louisiana State University and a Bachelor of Business Administration degree from Austin Peay State University. Tarrents is also a graduate of Leadership Clarksville and active member of the Downtown Clarksville Civitan.
«Read the rest of this article»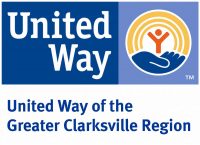 Clarksville, TN – DBO Gallery presents The Art of Giving, an upscale, live auction event featuring hand-selected artists, both local and out-of-state. The Art of Giving will take place at the Ruby Cora Saturday, February 22nd, 2020. Cocktail hour starts at 6:00pm with the auction set to begin at 7:00pm.
President of F&M Bank Sammy Stuard will conduct the live auction, presenting works by Olasubomi Aka-Bashorun, Erin Elise, Stephen Watkins, Omari Booker, Lorenzo Swinton, Ty Christian, Douglas Charlton, James Diehr, Chloe Bennett, Andrea Jacobson, and Justin Gaffrey.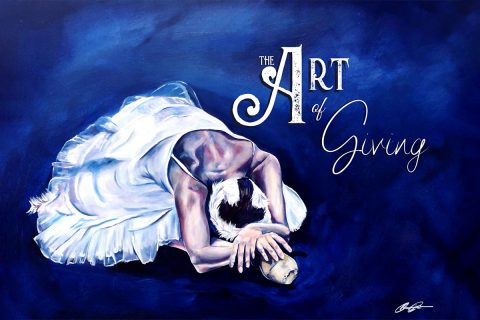 «Read the rest of this article»