Topic: sci-fi
Special Guests include Melissa Cowan from The Walking Dead and Comic Artist Drew Geraci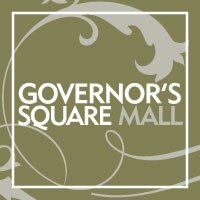 Clarksville, TN – This weekend, Governor's Square Mall will be hosting its first ever Comic and Sci-Fi Show presented by Comic City Conventions.
The show will start Friday, July 19th at 10:00am going through Sunday and will take place near the Food Court across from Harris Jewelry. This event is free to the public and features comic, toy and anime vendors.
«Read the rest of this article»
It's not quite the kind of drive-in theater that many of us remember, the ones with the oversized white screens reaching into the night sky, with awkward oversized sound boxes but Nashville's Belcourt Theater gets credit for innovation and imagination as they present the best and worst of old-time sci-fi — outdoors on the wall of the theater. Heat notwithstanding, the action begins at sundown. In the parking lot. Bring your lawn chairs and blankets. Admission is FREE. Refreshments will be available at concession stands outdoors.
In a slight change of pace, we're advocating stepping out for some old-fashioned sci fi instead of sitting at home with a pile of videos.
Saturday's screening is Ghidrah, the Three-Headed Monster, who takes on Godzilla, Mothra and Rodan, and introduces King Ghidora, a very Asian space dragon. It's one of the few times Godzilla actually help Japan instead of annihilating it. «Read the rest of this article»