Topic: Science Mission Directorate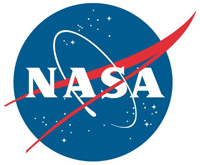 Pasadena, CA – The first two images from NASA's Juno Spacecraft's June 7th, 2021, flyby of Jupiter's giant moon Ganymede have been received on Earth.
The photos – one from the Jupiter orbiter's JunoCam imager and the other from its Stellar Reference Unit star camera – show the surface in remarkable detail, including craters, clearly distinct dark and bright terrain, and long structural features possibly linked to tectonic faults.
"This is the closest any spacecraft has come to this mammoth moon in a generation," said Juno Principal Investigator Scott Bolton of the Southwest Research Institute in San Antonio.
«Read the rest of this article»