Topic: SETI Institute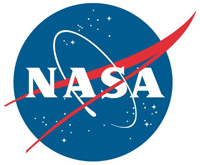 Greenbelt, MD – In 2019, when Wolf Cukier finished his junior year at Scarsdale High School in New York, he joined NASA's Goddard Space Flight Center in Greenbelt, Maryland, as a summer intern. His job was to examine variations in star brightness captured by NASA's Transiting Exoplanet Survey Satellite (TESS) and uploaded to the Planet Hunters TESS citizen science project.
"I was looking through the data for everything the volunteers had flagged as an eclipsing binary, a system where two stars circle around each other and from our view eclipse each other every orbit," Cukier said.
«Read the rest of this article»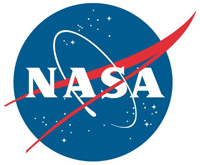 Greenbelt, MD – Could the same computer algorithms that teach autonomous cars to drive safely help identify nearby asteroids or discover life in the universe? NASA scientists are trying to figure that out by partnering with pioneers in artificial intelligence (AI) — companies such as Intel, IBM and Google — to apply advanced computer algorithms to problems in space science.
Machine learning is a type of AI. It describes the most widely used algorithms and other tools that allow computers to learn from data in order to make predictions and categorize objects much faster and more accurately than a human being can.
«Read the rest of this article»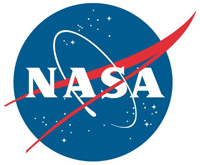 Pasadena, CA – NASA says even by the wild standards of the outer solar system, the strange orbits that carry Neptune's two innermost moons are unprecedented, according to newly published research.
Orbital dynamics experts are calling it a "dance of avoidance" performed by the tiny moons Naiad and Thalassa. The two are true partners, orbiting only about 1,150 miles (1,850 kilometers) apart. But they never get that close to each other; Naiad's orbit is tilted and perfectly timed. Every time it passes the slower-moving Thalassa, the two are about 2,200 miles (3,540 kilometers) apart.
«Read the rest of this article»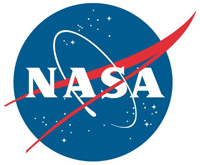 Pasadena, CA – The NASA Cassini spacecraft provided intricate detail on the workings of Saturn's complex rings when it dove close to Saturn in its final year, new analysis shows.
Although the mission ended in 2017, science continues to flow from the data collected. A new paper published June 13th in Science describes results from four Cassini instruments taking their closest-ever observations of the main rings.
Findings include fine details of features sculpted by masses embedded within the rings.
«Read the rest of this article»
NASA Headquarters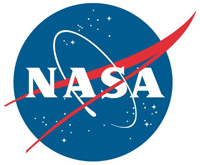 Washington, D.C. – Since the beginning of civilization, humanity has wondered whether we are alone in the universe. As NASA has explored our solar system and beyond, it has developed increasingly sophisticated tools to address this fundamental question.
Within our solar system, NASA's missions have searched for signs of both ancient and current life, especially on Mars and soon, Jupiter's moon Europa. Beyond our solar system, missions, such as Kepler and TESS, are revealing thousands of planets orbiting other stars.
«Read the rest of this article»
NASA Headquarters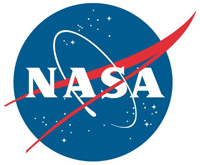 Washington, D.C. – Scientists re-examining data from an old mission bring new insights to the tantalizing question of whether Jupiter's moon Europa has the ingredients to support life. The data provide independent evidence that the moon's subsurface liquid water reservoir may be venting plumes of water vapor above its icy shell.
Data collected by NASA's Galileo spacecraft in 1997 were put through new and advanced computer models to untangle a mystery — a brief, localized bend in the magnetic field — that had gone unexplained until now.
«Read the rest of this article»

Clarksville, TN – The Austin Peay State University Department of Art + Design, with support from the APSU Center of Excellence for the Creative Arts, will welcome artist Dario Robleto to campus for a public lecture at 6:00pm, Tuesday, March 13th, in Heydel Hall (Art + Design Room 120).
Robleto will be a guest artist, invited by the Acuff Chair of Excellence Sonya Clark. That Tuesday, before his lecture, he will meet with the students from Clark's Acuff class.
«Read the rest of this article»
Written by Preston Dyches
NASA's Jet Propulsion Laboratory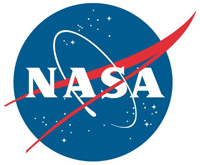 Pasadena, CA – NASA's Cassini spacecraft ended its journey on September 15th, 2017 with an intentional plunge into the atmosphere of Saturn, but analysis continues on the mountain of data the spacecraft sent during its long life.
Some of the Cassini team's freshest insights were presented during a news conference today at the American Astronomical Society Division for Planetary Science meeting in Provo, Utah.
«Read the rest of this article»
Written by Michele Johnson
NASA's Ames Research Center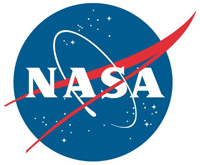 Mountain View, CA – NASA's Kepler space telescope team has released a mission catalog of planet candidates that introduces 219 new candidates, 10 of which are near-Earth size and orbiting in their star's habitable zone, which is the range of distance from a star where liquid water could pool on the surface of a rocky planet.
This is the most comprehensive and detailed catalog release of candidate exoplanets, which are planets outside our solar system, from Kepler's first four years of data. It's also the final catalog from the spacecraft's view of the patch of sky in the Cygnus constellation.
«Read the rest of this article»
Written by Preston Dyches
NASA's Jet Propulsion Laboratory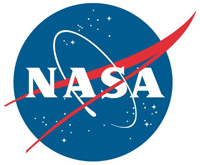 Pasadena, CA – Newly released images showcase the incredible closeness with which NASA's Cassini spacecraft, now in its "Ring-Grazing" orbits phase, is observing Saturn's dazzling rings of icy debris.
The views are some of the closest-ever images of the outer parts of the main rings, giving scientists an eagerly awaited opportunity to observe features with names like "straw" and "propellers." Although Cassini saw these features earlier in the mission, the spacecraft's current, special orbits are now providing opportunities to see them in greater detail.
«Read the rest of this article»