Topic: Shawn Delle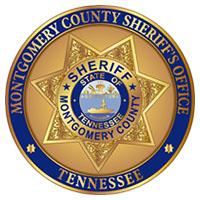 Clarksville, TN – On Monday, September 9th, 2019, Montgomery County Sheriff John Fuson conducted a swearing in ceremony for 11 new Deputies.
Family, friends, and coworkers gathered at the Montgomery County Sheriff's Office to watch James Wall, Cody Evans, Wendi Potter, James Atkins, Chris Bailey, Joshua Clegg, M. Kyle Cox, Shawn Delle, Matthew Falencik, Amy Lamping, and Jennifer Szczerbiak take the Oath of Office.
"We are excited to welcome these deputies to the MCSO family," said spokesperson Sandra Brandon.
«Read the rest of this article»

Clarksville, TN – The Clarksville Police Department has arrested Cedric Grooms for Robbery. He was detained for another incident that lead to his arrest of the Kangaroo Express at 560 Dover Road, Clarksville, TN.
This is still an active investigation so no further information will be released at this time.
«Read the rest of this article»

On August 19th, 2010, around 7:45pm officers were called to the area of Market Street about an 11 year male that had been attacked and bitten multiple times by two boxer/hound mix dogs. A witness told officers that she was outside, heard yelling, and saw a child being attacked by two dogs. She ran over and hit the dogs until they released the child.  When officers spoke to the 11 year old dog bite victim, he said he was in the neighborhood selling items for a school fundraisers when the dogs attacked him. 
«Read the rest of this article»