Topic: Sports Clips
Donors of all blood types urgently needed to help patients this fall
Nashville, TN – Feel good, do good and look good this September by donating blood or platelets with the American Red Cross and get a free haircut coupon from Sport Clips Haircuts. Blood and platelet donors of all blood types, especially type O negative and O positive, are urgently needed to replenish the blood supply following a critical summer blood shortage.
"We are excited to continue the Saving Lives Never Looked So Good campaign and partnership with Sport Clips this September," said Donna M. Morrissey, director of national partnerships, Red Cross Biomedical Services.
«Read the rest of this article»

Clarksville, TN – A year ago, David Locke, president of Austin Peay State University's Interfraternity Council (IFC), decided to give up on haircuts. He stayed pretty faithful to his oath, getting only a few trim-ups in the last 12 months to keep things neat, and his dark mane now reaches almost to his shoulders.
Around noon on November 19th, Locke will sit in the middle of the APSU University Center Plaza and let a stylist with Sports Clips shear off all his hair.
«Read the rest of this article»
Featuring Throwback Thursday, Three Fireworks Nights, Four Giveaway Nights, Faith Night, Nashville's First Past & Present Doubleheader and More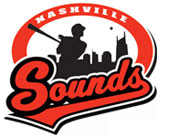 Nashville, TN – The Nashville Sounds continue their #LastCheerAtGreer with the team's sixth homestand of the year at Greer Stadium, which begins this Thursday, June 26th.
The eight-game homestand features a pair of four-game series against division rivals, as the Sounds will first play the New Orleans Zephyrs (Miami Marlins affiliate) from June 26th-29th and then resume the I-40 Cup Series with the Memphis Redbirds (St. Louis Cardinals affiliate) from June 30th-July 3rd.
«Read the rest of this article»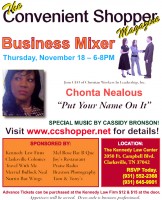 The Convenient Shopper Business Mixer was held yesterday at the Kennedy Center on Fort Campbell Blvd. The networking event hosted  by Treva Gordon and Damon King, and brings together local business people and potential clientèle to make the connections that makes success happen for your business.
Sponsors for the evening included the Kennedy Law firm, James Shelly State Farm Insurance, Travel with Me, Attorney Merriel Bullock Neal, Clarksville Colonics, Tom & Tony's, Praise Radio, L&S Elegant Weddings & Occasion Designers, L.E.A.P., The Young Daughters of Destiny, Maurice Hobbs Insurance, Braxton Photography, Sams' Club, Joy's Diner, Carolyn Long. Chick Fil A on Madison Street, MelRose BBQ, Nuttin But Wings, and Sports Clips.
«Read the rest of this article»