Topic: Standardized testing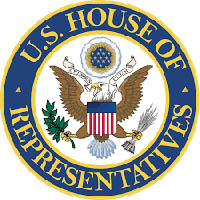 Washington, D.C. – Today, Friday, March 20th, 2020. U.S. Secretary of Education Betsy DeVos announced that standardized testing for the 2019-2020 school year will be waived due to the ongoing coronavirus (COVID-19) pandemic.
Representative Green said, "I am grateful to President Donald Trump and Secretary DeVos for ensuring the flexibility of our Nation's educators and schools during this uncertain time. The gravity of the situation our schools continue to face while navigating the COVID-19 (Coronavirus) outbreak would have created an undue burden for preparing and administering statewide assessments.
«Read the rest of this article»
Clarksville, TN – Let's face it. School evaluations are ruled by statistics these days. Teachers are being evaluated by how well their students are doing on standardized tests. Student end of year grades are being influenced by their statistical performance on standardized tests because those measurements are now being averaged as a percentage of those grades.
Statistics is a branch of math that is involved with looking at numerical data and interpreting what those numbers mean.
Let's put aside the statistical possibility that a child might have had a bad night the night before the test (like the police arriving to take a parent to jail, or a sibling who was sick and cried most of the night, or the child himself/herself being so nervous s/he was up all night throwing up!). «Read the rest of this article»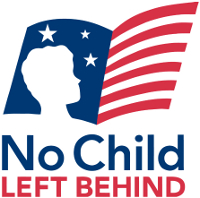 Let's get one thing straight. Teaching every child to his or her maximum potential is the ideal outcome that every teacher in this country hopes to reach. The law called "No Child Left Behind" (NCLB) is not the way to reach this goal.
What NCLB has accomplished is a maximum amount of testing that has cheated most children out of the potential for even thinking of reaching maximum learning time. «Read the rest of this article»
Attention span is the length of time a person can devote to an activity before their mind wanders.
Psychologists vary on what they believe the "average" attention span of a child may be. Some assert that the child's age plus two minutes is the average. That means most kindergarteners (most are five years old) have a seven-minute attention span.
Others insist that the age of the child multiplied by three to five minutes is the average. These folks think that a six-year-old, or average first grader, can concentrate for 18 to 30 minutes. Few of these people have taught first grade.
Sales experts plan on a seven-minute attention span for an executive to listen to a sales presentation. Some college professors plan on a 20-minute attention span for their adult students.
Some researchers have determined that attention span is decreasing because most people watch seven- to eight-minute television shows that then switch to commercials. Others claim that our children have shorter attention spans depending on the amount of television or video games they play each day.
Whatever the attention span, the amount of learning is dependent on the ability to concentrate. «Read the rest of this article»