Topic: State Government
As we move into spring and the substance of 2009, the year will continue to bring renewal. Changes in power, approaches,  and results  will impact Clarksville, the State of Tennessee and the nation.  For when we pray "God Bless America," there is the opportunity for renewal for us personally as well as nationally throughout this year.
In 2009,  we have a favorable wind of renewal available to re-establish virtues, moral principles, and moral quality to our government at all levels. In foreign policy let us be done with torture, rendition and the deliberate misleading of the public in the guise of justifying action that leads to placing our men and women in uniform unnecessarily in harm's way and demolishing governments of other nations. Let this year be the year to bury the order of pre-emptive military intervention against what we perceive as nefarious nations. «Read the rest of this article»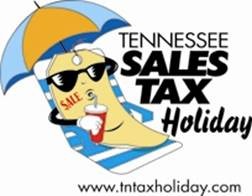 Get ready to shop.
With the opening of school just around the corner, parents will reap the benefit of a three-day tax-free shopping weekend (August 1-3) just in time to stock up on school supplies, clothing and even a computer — anything needed to get the school year off to a good start. All without paying the 9.5% sales reaped by state and local government.
The battle for bargains kicks off at one minute past midnight tonight, and will continue through Sunday at midnight (if your favorite store is open that late).
What can you buy?
School clothing (items must be priced at $100 or less, which means no $130 deluxe sneakers), all the paper, pencils, notepads, binders, art supplies and other items your child will to start the school year off right. Need a computer? Anything valued at $1500 or less is tax exempt. At 9.5%, thats a saving of $142 and change. «Read the rest of this article»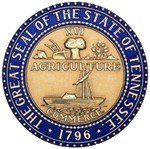 Austin Peay State University President Timothy Hall made an announcement Thursday that weighs heavily on the minds of all involved with the University. The Tennessee Board of Regents voted to increase tuition at five of Tennessee's institutions for higher education by six percent in response to the State government reducing funding by that amount. At first glance this does not seem to be a huge hike as the dollar amount of the increase at APSU is no more than $313.08. What is worse, however, is that even with the tuition increase, Austin Peay is left with a budget deficit to the tune of $600,000, according to President Hall. «Read the rest of this article»
The House Democrat Review is a weekly feature that gives Tennesseans an in-depth look at what our Democratic state legislators have been working on this week, and a glimpse into what's planned for the coming week at our state house.

This week, the House moves spring sales tax holiday to April, tax breaks for disabled homeowners approved, scrap metal theft legislation moves to budget subcommittee, green laws continuing movement through committees, border dispute resolution expected on House floor soon, and animal abuse registry in full judiciary committee
NASHVILLE (Mar. 6) – This week the Tennessee House of Representatives passed legislation changing the spring sales tax holiday from the weekend of March 21 to the weekend of April 25.
"There were a lot of people who felt that having the sales tax holiday on the same weekend as Easter would limit people's ability to take advantage of the savings as well as take away from the importance of the holiday," said House Democratic Caucus Chairman Randy Rinks (D-Savannah). "We were glad that with last year's budget surplus we're able to give back to those who deserve it the most – the taxpayer." «Read the rest of this article»

The Tennessee Title VI Compliance Commission was scheduled to meet in Nashville at the Legislative Plaza on August 7, 2006.  No official business could be conducted because the Commission did not have a quorum of members in attendance.  The Commission was scheduled to meet in Clarksville in September of 2005.  That meeting failed also due to the lack of a quorum.
There were a number of individuals from Clarksville that attended the meeting with high hopes of being able to present issues related to Title VI and hear some possible solutions.  Sadly their hopes were dashed because the official meeting had to be canceled. «Read the rest of this article»