Topic: Stephanie Pruitt
Clarksville, TN – The 14th annual Clarksville Writers Conference, featuring talks by best-selling and critically acclaimed authors, will take place in the Art + Design Building on the campus of Austin Peay State University on June 1st and 2nd, 2018.
The public is also invited to an author book-signing reception and banquet in F&M Bank's Franklin Room on Friday, June 1st.
«Read the rest of this article»

Clarksville, TN – The Customs House Museum and Cultural Center is located in historic downtown Clarksville, Tennessee. Come explore an entire city block featuring large gallery spaces filled with fine art, science and history.
Some of the events in July at the Museum are: Eric Buechel: The Familiar, Tales & Rails Tuesdays, Art of the Staff, Reading Appalachia: Voices from Children's Literature, Frank Morrison Live and Family Art Fridays.
«Read the rest of this article»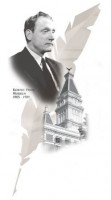 Poet-in-Residence at the Curb Center for Art, Enterprise and Public Policy at Vanderbilt University, Stephanie Pruitt is a member of the Affrilachian Poets. She was the keynote speaker for the Friday session of Clarksville Writers' Conference at APSU.
Pruitt is the recipient of the 2010 Academy of American Poets Prize, the 2009 Sedberry Prize and was a finalist for Poets and Writers' Maureen Egen Award. Selected by Essence Magazine as one of their 40 favorite poets in 2010, Stephanie is the author of I Am: A Poetic Journey Towards Self Definition and a chapbook, Life on Lay-a-way. She is also author of a spoken word CD, Choice Words.
«Read the rest of this article»
This is the first of a series of articles about the Seventh Annual Writers' Conference held at Austin Peay University on July 14th-15th, 2011.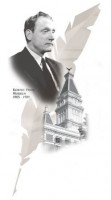 Clarksville, TN – Presented by Clarksville Arts & Heritage Development Council with a grant from Tennessee Arts Commission, the Clarksville Writer's Conference was held in last week in Austin Peay State University's Morgan University Center. The Conference drew people from all over the United States for a wonderful banquet, along with two days of book readings and writing workshops.
Writing is not a job or a hobby or a profession. Writing is a compulsion. People who are writers write because they must. It is usually the way they process the world around them and if they don't write, they feel like they are not living, only existing.
«Read the rest of this article»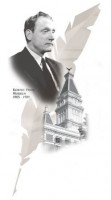 Clarksville, TN – It's hard to believe that almost a year has gone by since I was hearing Rheta Grimsley Johnson, William Gay, Chuck Sambuchino, Tom Franklin and other writers who spoke at last year's fantastic Clarksville Writers' Conference at Austin Peay State University. Yet here it is—time again to sign up for this year's conference which will be held on July 14th – 15th
One of the best things for many of us is that the conference is being held in the middle of July this year rather than near the end as it was in former years. (At least for me, that will give me more time to write up what I heard there so that I can share it with you.) The timing will also allow you have to schedule other activities (like writing your book!) before summer ends. «Read the rest of this article»