Topic: Stephen Sondheilm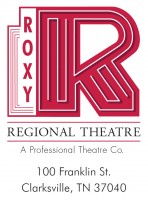 The final performance for the Roxy Regional Theatre's production of Stephen Sondheilm's "Into the Woods"  is tonight at 8:00pm. The musical play is a blend of several Brothers Grimm fairy tales. The plot follows the characters along as their wishes are granted and beyond.
This is by far one of the best productions I have seen at the Roxy. The actors performances are flawless and brings the characters to life on stage. If you are going to see only one show at the Roxy this year, this is the one to see. So let's pack the house tonight. I hope to see you all there.