Topic: Stereo-A
Written by Tony Phillips
Science at NASA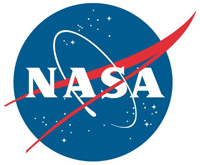 Washington, D.C. – If an asteroid big enough to knock modern civilization back to the 18th century appeared out of deep space and buzzed the Earth-Moon system, the near-miss would be instant worldwide headline news.
Two years ago, Earth experienced a close shave just as perilous, but most newspapers didn't mention it. The "impactor" was an extreme solar storm, the most powerful in as much as 150+ years.
"If it had hit, we would still be picking up the pieces," says Daniel Baker of the University of Colorado.
«Read the rest of this article»
Written by Dr. Tony Phillips
Science at NASA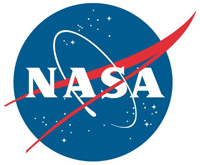 Washington, D.C. – Years ago, in 2008 and 2009 an eerie quiet descended on the sun. Sunspot counts dropped to historically-low levels and solar flares ceased altogether. As the longest and deepest solar minimum in a century unfolded, bored solar physicists wondered when "Solar Max" would ever return.
They can stop wondering. "It's back," says Dean Pesnell of the Goddard Space Flight Center. "Solar Max has arrived."
«Read the rest of this article»
Written by Karen C. Fox
NASA's Goddard Space Flight Center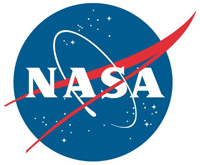 Greenbelt, MD – One day in the fall of 2011, Neil Sheeley, a solar scientist at the Naval Research Laboratory in Washington, D.C., did what he always does – look through the daily images of the sun from NASA's Solar Dynamics Observatory (SDO).
But on this day he saw something he'd never noticed before: a pattern of cells with bright centers and dark boundaries occurring in the sun's atmosphere, the corona. These cells looked somewhat like a cell pattern that occurs on the sun's surface — similar to the bubbles that rise to the top of boiling water — but it was a surprise to find this pattern higher up in the corona, which is normally dominated by bright loops and dark coronal holes.
«Read the rest of this article»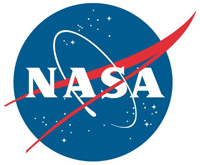 Washington, DC – For the first time, a spacecraft far from Earth has turned and watched a solar storm engulf our planet. The movie, released today during a NASA press conference, has galvanized solar physicists, who say it could lead to important advances in space weather forecasting.
"The movie sent chills down my spine," says Craig DeForest of the Southwest Research Institute in Boulder, Colorado. "It shows a CME swelling into an enormous wall of plasma and then washing over the tiny blue speck of Earth where we live. I felt very small."
http://www.youtube.com/watch?v=1GCokx7Dr4A «Read the rest of this article»