Topic: Steve Eckart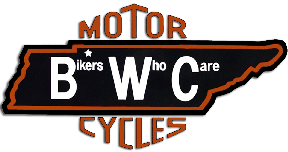 Clarksville, TN – The good folks from Bikers Who Care are back with their 15th Annual Bikers Who Scare Haunted House.
BWC member Steve Eckart says this year's scare fest is bigger and better than ever, with lots of new rooms and more live actors.
"We are a 100% volunteer organization, and all the money we raise goes to BWC Children's Charities," Eckart said. "We love doing this, and we have hundreds of people go through here each weekend. It just gets bigger every year."
«Read the rest of this article»

Clarksville, TN – On Saturday, December 19th, 2015, Bikers Who Care (BWC) partnered with the Montgomery County Sheriff's Office and the Clarksville Police Department to hand out money to random Clarksville residents.
CPD's Officers Brad Crow (BWC member) and Coz Minetos, along with BWC members Booger Watson, Steve Eckart, and Bill Langford handed out money to shoppers at local businesses.
«Read the rest of this article»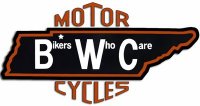 Clarksville, TN – The Bikers Who Care closed out the 10th annual Bikers Who Scare Haunted House last night. 667 people went to the haunted house on Halloween, having a frightfully good time as they helped the Bikers Who Care to raise money for their children's charities. People were terrified, but it was for such a good cause.
You could tell who was scared by the looks on their faces, or by the exclamations they muttered. I heard more than one person say that they lost control of the bladder during that time in the house. Yes, it was that scary; but that is what you come to a haunted house for isn't it.
«Read the rest of this article»