Topic: Steve Jones
Clarksville, TN – City and County officials met this morning with the Montgomery County Emergency Management Agency staff to assess the status of potential flooding of the Cumberland River and Red River.
EMA Director Steve Jones said the projected high water level for the Cumberland River is down considerably, and in his opinion, the situation is manageable. «Read the rest of this article»

Clarksville, TN – If you are tired of the snow and the cold, come join us Sunday for some Celtic music, sure to warm your soul. Red River Breeze plays a mixture of traditional folk music, primarily Celtic, Renaissance and Old-Time American. The music is all instrumental and is usually played acoustically (no amplification) which allows the group's sound to be pleasant to listen to and very melodic. «Read the rest of this article»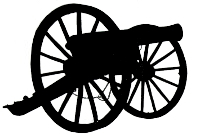 The Friends of Fort Defiance held their first Civil War Ball at the Smith Trahern mansion on Saturday evening. While the group has not yet officially discussed it, group President Phyllis Smith hopes that this will become an annual event, and quite possibly a new tourist attraction for the City of Clarksville, as this inaugural evening drew one couple all the way from Illinois.
All of the guests were required to be attired in a period costume, and those who did not have one available, were able to rent one from George Terrell, the owner of Backstage Costume Rental. Because of the additional required expense of renting a costume, the Friends of Fort Defiance kept the cost of tickets for the event fairly low, only $30 per person, for a night of dinner and dancing.
«Read the rest of this article»
Local community group commemorates the Emancipation of Tennessee Slaves with song, prayer, folk dancing, political awareness and fun.
On Saturday, Fairgrounds Park was the site of Progressive Citizens Advocates' 6th Annual African Street Festival. The event commemorates the emancipation of Tennessee slaves during the Civil War. That historical context is the motivating background of this colorful family-centered community celebration. While an appreciation of the historical perspective of the one-day festival is crucial to its organizers, the festival itself offers far more than a review of a bitter time period of American history.
From its originating start on the campus of APSU, the festival has grown and evolved to include participants from a diverse cultural background. The festival provides an opportunity for reflection on contributions made by African Americans, the history of the Motherland Africa and its early rulers and leaders and the ongoing struggle of African Americans and other minorities as they strive to achieve the American ideal. Performers have ranged from a showcase of local rappers and R&B artists to Polynesian Firewalk Dancers to this year's Ballet Folklorico Viva Panama, the art of the diverse elements of the Clarksville and Montgomery County community has always played an important role in the festival celebration.
«Read the rest of this article»