Topic: Steve Marrazzo
New date: Thursday February 4th, from 5PM TO 8PM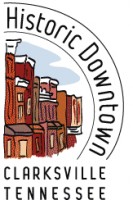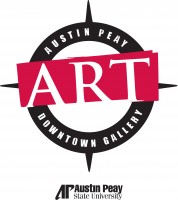 The APSU Downtown Gallery on Strawberry Alley will feature artist Mike Mitchell.  Mitchell, a.k.a. mikewindy, has been known to equate his calling to that of an athlete. The physical exertion required to create a complicated sculpture or painting isn't all that different than the effort put forth by a baseball or basketball player.
"The moves I make in the studio often feel like the moves I make on a court," he said in an artist's statement. "Performing/exhibiting in a square gallery or playing on a rectangular field. Letting the hammer do the work is much like letting the golf club swing itself. Babe Ruth and Pablo Picasso are twin giants separated at birth."
He went on to receive an M.F.A. from the University of Memphis, but next month he'll return to Clarksville to exhibit his work in a new show, "Rise and Fall," at the Austin Peay Downtown Gallery. The show runs from Feb. 4 – 27, with an opening night reception from 5 to 8 p.m. to coincide with the area's First Thursday Art Walk.
The show will also feature work by Brotherhood of the Harvest, a collaborative sculpture/performance art duo made up of Mitchell and Steve "Uncle Stevo" Marrazzo. «Read the rest of this article»