Topic: Steve Scalise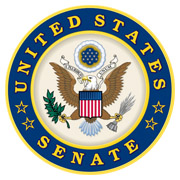 Washington, D.C. – Senators Marsha Blackburn (R-Tenn.) and John Kennedy (R-La.), House Republican Whip Steve Scalise (R-La.), and Rep. Mike Johnson (R-La.) led 207 Members of Congress in filing an amicus brief to stand up for Louisiana's pro-life law before the U.S. Supreme Court that would require all abortion providers to have admitting privileges at local hospitals when emergencies arise.
"States reserve the right to protect mothers and their children with high standards for health care providers—and abortionists remain subject to such high standards. I hope the Supreme Court will issue a ruling that safeguards women's health and that is consistent with the Constitution's guarantee for states' rights," Senator Blackburn stated.
«Read the rest of this article»