Topic: Stevie Wonder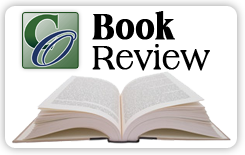 Clarksville, TN – Award-winning Clarksville Journalist A.J. Dugger III has written an exciting new book about The Dealers, an unsung funk and R&B band from Memphis, TN. Dugger is passionate about telling the story of the band, which includes his mother and uncles.
The book, titled "The Dealers: Then and Now," was published on July 19th, 2013.
The Dealers regularly opened for many music legends during the 1970s and '80s. "Marvin Gaye kissed my mom on the right ear," said Dugger, who writes for The Tennessee Tribune and The Murfreesboro Post. "There are lots of interesting stories in the book not just about The Dealers, but about many of the music legends they were affiliated with."
«Read the rest of this article»
Event Founders Set Sights on Next 10 Years of Contributions

Manchester, TN – The organizers of Bonnaroo announced today that after careful analysis of the first 10 years of the festival, they have been able to donate more than $5 million to local, regional and national charities and organizations.
Festival partner Rick Farman further explained that as they prepare for the 2012 festival, Bonnaroo organizers have challenged themselves to significantly surpass that amount over the next 10 years with innovative new programs and upgrades to existing charitable outreach and philanthropic support through the Bonnaroo Works Fund (BWF), the festival's official charitable arm. «Read the rest of this article»