Topic: stewardship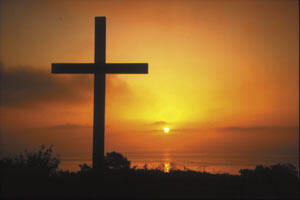 I confess that I am uninformed about the bottom lines of some organizations, charities, and churches I support with monetary gifts; I am uninformed about their budgets, incomes, expenditures, salaries and employees. I am also dismayed by faith organizations that hire and reward paid positions to direct family members.
In my understanding of stewardship, I learned from my parents and my faith group to give a percentage of my income to helping organizations. I not only believe supporting selecting organizations, I make it my practice to support the St. Louis Zoo, St. Jude Research Medical Center, and World Vision. For some of these gifts I receive a tax deduction. «Read the rest of this article»
The Christian calendar distinguishes itself with its seasons of the year. The most publicized one is Advent; the second is Lent. Lent is a custom/ritual observed by the faithful that is a temporary surrendering of a pleasure for 40 days preceding the Easter celebration. It enhances our spiritual lives.
While in Roosevelt High School in St. Louis, I worked at lee's Drug Store, where prescriptions were filled , medical advice given to customers who couldn't afford a doctor, and sundry items such as toothpaste and tobacco were sold. Lee's had an ice cream bar where we served dipped cones to our customers. It was my job to staff this bar. I still remember the sad evening when Pat, a girl friend who ordered ice cream days before Lent, announced she was giving up ice cream for Lent. That's a long time for the teen-aged boy who had a crush on her. That was my introduction to Lent and heartbreak.
Now Lent is taking on a more significant meaning; it is recognized as a ritual accommodating spiritual growth and activating our spiritual resources. It is a spiritual enabler for recognizing, surfacing, and activating our inner spiritual resources. It is an ally in releasing our God-like inner nature. «Read the rest of this article»