Topic: Stewart County High School Rebels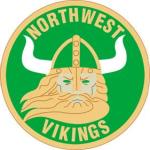 Clarksville, TN – The high school football season officially kicked off Friday night and the Northwest Vikings were one of six local teams who left Clarksville to play on the road for week 0. Under new head coach Vernon Wright and with new uniforms, the Vikings opened their 2014 campaign with a 27-13 victory over the Stewart County Rebels.
Steamy weather turned the game into a test of both tempers and conditioning. After battling to a 13-13 tie at halftime, Viking quarterback Markel Kea made a 1-yd run for the only touchdown in the third quarter.
«Read the rest of this article»