Topic: Stillmasters Quarters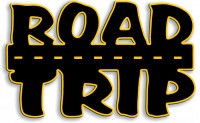 This is part two of a series of articles on a recent road trip my wife and I recently made, you can read the first part here or the final part here.  We had no particular destination in mind, and no timetable.  We were sure of one thing.  We would stay off the interstate and travel the back roads, looking for anything interesting we thought we wanted to see.
After we spent some time in Elizabethtown Kentucky, we got back into the car and continued north.  We passed some signs to the Shaker Museum, and Fort Knox, but then we saw, "Jim Beam Distillery."
"Park the car" said the boss.
«Read the rest of this article»