Topic: Stimulus funds

The Tennessee Senate Democratic Caucus has issued the following information though its weekly legislative report. Commendations were given via Senator Tim Barnes office to all high school graduates, recognizing their achievements and the support they have received from their families and friends.
Senator Barnes discussed the Memorial Day holiday, noting it is an especially significant day in his district. The presence of Fort Campbell and the 101st Airborne Division makes the meaning of Memorial Day more readily visible and poignant. He urged all Americans to give reverence to this day. «Read the rest of this article»
Week of March 23-27,2009
Budget proposal presented to lawmakers

Stimulus funds will foot much of the TennCare bill

Higher Education may dodge a bullet

Unemployment Insurance

Testimony on "wine in grocery stores"

Is the Tennessee Plan constitutional?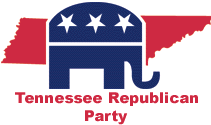 After months of uncertainty while the United States Congress wrangled over details of the American Recovery and Reinvestment Act (ARRA), the Governor presented his initial budget proposal Monday night to a Joint Convention of the House and Senate. Because of the unprecedented economic situation facing Tennessee, the Governor is proposing a multi- year approach, and laying out possibilities for the next four years. He explained that much of the ARRA money, which totals approximately $5 billion over two years for Tennessee, comes with strings attached and has essentially already been earmarked by Congress. «Read the rest of this article»