Topic: Storm Alley
Written by Jia-Rui Cook
Jet Propulsion Laboratory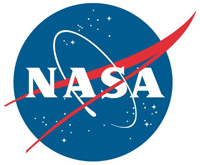 Pasadena, CA – New images and animated movies from NASA's Cassini spacecraft chronicle the birth and evolution of the colossal storm that ravaged the northern face of Saturn for nearly a year.
These new full-color mosaics and animations show the storm from its emergence as a tiny spot in a single image almost one year ago, on December 5th, 2010, through its subsequent growth into a storm so large it completely encircled the planet by late January 2011.
The monster tempest, which extended north-south approximately 9,000 miles (15,000 kilometers), is the largest seen on Saturn in the past two decades and is the largest by far ever observed on the planet from an interplanetary spacecraft.
«Read the rest of this article»